Many believe that it is very difficult to live an active life with children, therefore, if a woman has given birth, and there are no helpers in the form of grandmothers, she can only stay at home without any interest, and there can be no question of any entertainment.
At first I thought so too, so when friends suggested I go to a cafe or an entertainment center, I refused, which I always regretted for a long time and involuntarily accused my son of my retreat.
Everything changed in one moment. My brother called me and said he was getting married. He invites us, of course, with the whole family. Hearing this, I almost sobbed that I had to miss the wedding of my brother. And then it dawned on me: no, I will definitely go, with my husband and child, who was then 1 year old.
To the wedding with the child was a joy
Of course, it is not enough just to make such a decision, it is also necessary to implement it. And this requires training. First of all, I thought about food for the baby. I couldn't ask my brother to prepare special children's food at the restaurant: I could feel my head spinning. Then I just stocked up canned baby food: vegetable and sweet fruit puree.
Then I thought about clothes. I wanted my son to be dressed in a smart suit with a jacket, trousers and a gastukom. But it turned out that such clothes are made of a material in which the child cannot move normally. I had to give up that idea, I put on my baby a regular cotton suit.
All this is good, but what does the child do so much time? The celebration lasts a few hours. I asked my brother to select 1 table in the restaurant where the child could sit, play or draw. Of course, for this it was necessary not to forget to take with you toys, pencils, notebooks, which I actually did.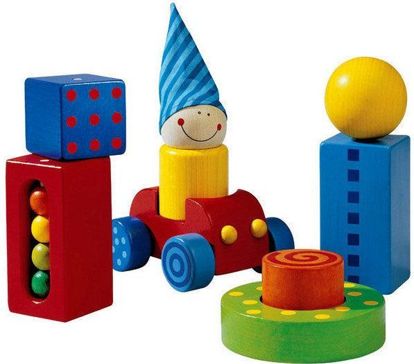 How did everything go
Even having foreseen all the little things, I was very nervous: how many things will go? Maybe the child will be frightened, cry and have to go home?
But in fact, everything went even better than I thought.
1. At the festival there were several children of different ages. My baby watched them with great interest.
2. Like me, many parents have guessed to take with them toys. Children were given a separate corner and they had a great time there.
3. There were also a lot of grandmothers, grandfathers and aunts who were not averse to holding the child in their arms and work with him for a while.
4. My son, despite his small age, took an active part in wedding competitions, that is, to tell the truth, he actively interfered with the participants, but I could see from their eyes that they didn't take offense at the pretty toddler.
Fortunately, there was no time for whims!
Therefore, I advise everyone: do not be afraid to take children into society. Children there you can pleasantly surprise!