It seems to me that every child should have a living creature that he could take care of himself. This gives the baby a sense of responsibility, he learns to care for someone. Therefore, at different times we have lived different representatives of the animal world. I will tell about our experience.
With my children, I have not yet reached the dogs, and I had 2 dogs. These were Pekingese, the latter died only recently, in a very respectable age. If you choose whom to start for a child (dog or cat), I would choose a dog. She needs to walk with her (it is good for her health), she will be devoted to her master and it seems to me that you cannot play with a cat like you can with a dog.
I still remember how I came home from school, and my dog ​​fled to me, desperately wagging my tail. He could be shaved for his hair or played with rubber toys. But at the same time, to take the dog home, you need to think a hundred times. For example, now we do not take anyone, because I suspect that I will have to wash the floor after the dog, feed it and most likely walk.
The first pets of the eldest daughter were aquarium fish. Now I can't count how many batches of fish we bought, because they often floated up belly. The first batch did not even survive the night, since out of the goodness of my soul, I poured boiled water on them. In the morning the daughter got up (she was 4 then) and we managed to convince her that the fish had just fallen asleep.
Long-liver was a goldfish. Nobody could get hooked to her, because she bit off her tails from her fellows.
My daughter performed her duties well: she fed the pets and helped me wash the aquarium. I can say that she liked to watch their lives.
From the last fish had to be abandoned, because the daughter had adenoids and the doctor advised to remove all allergens from home to improve nasal breathing. And fish food was the strongest allergen.

The first frogs were presented to me by a client – the owner of a pet shop. My daughter was at the cottage, and I took them to her right there. I still remember how happy she was when she saw a jar of frogs. These animals are pretty funny, watching their life is interesting. They do not require any care, they feed on fish food. For this reason, we had to, in the end, abandon them.
Frogs compared with fish turned out to be more enduring creatures, changed the composition only once and then it was a tragedy for the child. Daughter then for a long time painted frogs with wings and halos on her head, because I said that they are now in heaven and they are good there.
This turned out to be the most problematic pet. They gave it to us for my birthday, and nobody asked for my consent. I had canaries, but in the distant childhood, so we began to urgently look for information on the care of birds.
It turned out that the parrots are very sociable birds, they need to be where the whole family is going. In addition, the parrots themselves need to talk so that they are not lonely. I'm not even talking about the fact that they need to be fed and cleaned in a cage in a diverse way, and they are scattering food around them that I have not been able to pick out from the carpet for several years.
It all ended with what the doctor advised to get rid of the parrot, because his feathers can be a source of allergy, and we gave it to his relatives.
findings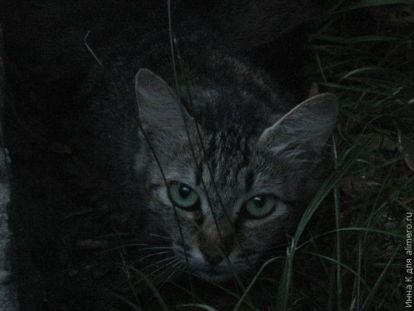 Daughter asks us for a dog, but I still can not decide on this. I remember myself as a child, sometimes I didn't want to walk with a dog, and my grandmother did it for me, and now I'll probably have to do it. On the other hand, I believe that children should have animals. I can not imagine my life without my dogs. In general, time will tell what kind of pet we will have.
Do your children have animals?