Music school and a child – this is, in my opinion, a classic of the genre. So many children are taken to the music school, and only a few admit that they really needed it. So we have recently outlined such a perspective in the family. I thought: is it necessary?
First music
My child expressed a desire to go to music school. I think that was not without grandmother. There is no one else to tell you that they learn to play musical instruments there.
So now the daughter is waiting patiently for her to turn 6 years old to go and learn how to play the pipe! This is thanks to the cartoons. Interestingly, my grandmother left my little violin at home, which I played in first grade. Daughter with pleasure carries her bow, but as an object of study, she does not seduce her.
But then we noticed my old guitar in our closet. She demanded to get it and, to my horror, played music on it for a week. It would seem, the child wants. Why not develop it in this direction?
Strangely enough, but children most often go to Muzykalka on their own initiative. My kuma had a piano at home as a child. Her younger sister at the age of six, pointing the keys with her finger, picked up a melody for the day. When she grew up, she was sent to a music school. Within six months, the child completely repulsed the desire to approach the piano.
Another son of my friend also asked for a violin. A year has passed, and now even the neighbors have learned mother's phrase: Do not let the snot on the violin! But the boy is very mobile, so while his enthusiasm has not died away.
Example of my life
At one time I could not believe it, but then I remembered that I myself strongly urged my mother to send me to the violin. A teacher came to our school. Then she went to those who wanted to talk home with her parents. My grandfather, who knew how to play 5 instruments, bought me the first violin.
What only then did this violin not have suffered! I scratched her with a bow and bit my teeth and threw it with a swing to the bed. If it were not for my mother, I would have left this case a long time ago. But then, after 5 years of study, when the era of etudes gave way to an era of serious works, I felt a thrill.
So much so that after finishing the violin class she wanted to go through a guitar class. True disaccustomed there just a couple of months. Exactly until the moment when I heard from the teacher: I will not teach you to play like in the gateway! I will teach you the classics! I wanted the guitar just like in the gateway.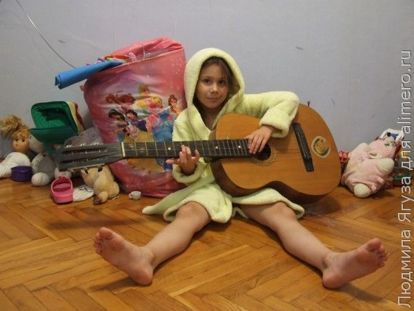 So why do you need it?
After graduating from music school, I never took a violin in my hands. Although there was a period of some hopeless spiritual anguish, that if the instrument were at hand, I would recall the past. I often ask myself, what have I been given these seven years?
Music notation – now it is easier for me to master the game, at least on stringed instruments. Familiarity with world composers – guided in the classics. On the other hand, how many nerves, loonies, despair and regret over the years!
In general, there is still no desire to lead a child to a music school. Especially on the pipe!
Are you ready to send your children to a music school?