Probably all children have any fears. We, mothers, know about them, trying to convince children that there is nothing to be afraid of. But recently I wondered where they come from? How to get into the baby head? After all, it is there that these fears live, creep out from there at an unnecessary moment and begin to win the child's consciousness.

How is fear formed?

I will not tell you the theory and psychology. After all, there is nothing more convincing than life itself.
I remember when I had just given birth to my first child, the wise aunts told me: Never use the word "fear" with him. While the child is small, he does not understand the meaning of this word. But as soon as he hears, he will want to know what it means to be afraid and will look for meetings with this new sensation. Sounds like a commandment in children's fairy tales. Do you agree? As spell witchcraft.
And girls, this is true, some kind of witchcraft, and it works.
My niece was 3 years old when I noticed that she was crying with gusts of wind. After a while she cried and huddled in a corner in a calm wind, and then she felt uncomfortable even with a light breeze.
The sister confirmed that the daughter is really afraid of the wind. And to my question, from what suddenly a fright of the wind should be feared, the following answered.
Grandmother (mother-in-law) from a very early age told her granddaughter that she had to be afraid of the wind. It can destroy houses and tear down roofs, can turn the car over and knock a person down. But stories are half the trouble.
It turns out that the grandmother herself feels the fear of the wind, and the granddaughter has repeatedly observed (being only with her grandmother) how she frantically locks the windows and doors, runs from the street home, if the breeze rises.
Naturally, unprotected child consciousness perceives these actions of an adult action as a stereotype of behavior. And in the subconscious is laid fear of the forces of nature.
Thus, we have the option of how fear was shaped by personal example. At the same time, the mother-in-law was hardly aware of what she was doing with the baby.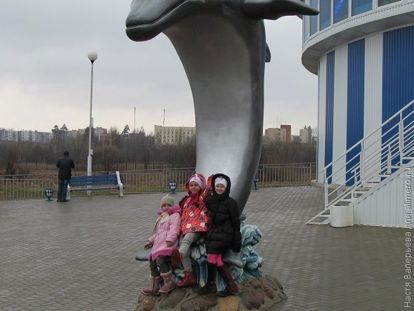 Beliefs don't help

Naturally, it was necessary to do something with the girl. Especially when it became clear that fear spreads and begins to act during rain and thunderstorms. And about the night wind (in the dark), I, in general, do not speak.
Sister, Dad, I tried to convince the tribe that there was nothing to fear. That the wind is warm and pleasant. Rain only wets, but does not harm. But for some reason, in the opposite direction, the power of conviction and personal example did not act.
Outside intervention

I sounded the alarm when the nephew spent a long time in the country with my daughters. And then one of them told me a story about the fear of the wind, and the terrible rain.
Imagine what a shock I took when I realized what was being introduced into my dolls' ears!
I called upon all the members of our family for help, and a bubbling sorceress who conspires was found. We drove the nephew to her in the hope that a whisper would help.
After getting rid

Do not believe girls, but it helped. We watched the nephew in the wind and rain, she calmly drove with small bicycles and did not even remember that it was time to hide. The sister sighed with relief.
But in fact, the problem was not exhausted. After all, communication with the grandmother continues.
Sister talked to her mother-in-law. I tried to convince her that her influence is bad for the child's psyche. I asked to control myself and be more restrained in expressing my emotions and words.
And yet, not hoping for the power of conviction, she tries not to leave her daughter and grandmother for a long time alone, especially in nature, where you cannot hide from natural phenomena.
And how many more people with their fears and complexes go near our children!
Keep an eye on your kids, they can not always articulate their fear, but the behavior will tell you what they fear. Good dear to you and God help you.
Have you encountered such a problem?