My mom says that before leaving the stroller with the sleeping child under the supervision of a stranger was in the order of things. For example, it was necessary for mom to drop by the store or into the dairy kitchen, but the entrance was not adapted or the child did not want to wake up.
Now times are different. Now and then there are news about the missing children. Even children of school age, many parents are trying to the last to take to school so that the child does not walk down the street himself. But not everyone is so careful. Often, I observe situations when parents calmly leave their children with strangers.
When, in addition to the child, there is also a stroller, the mother is not quite mobile. For example, I had more than once cases when I wanted to go to the toilet during a walk. What to do, where on the street you can go with a stroller? Almost nowhere. Unless, run to the shopping center, in which there are toilets with large booths for the disabled – in them just fit the mother and the stroller.
It is much easier to jump into a nearby cafe, we will not refuse anywhere. True, I have never risked and did not ask strangers to look after the stroller. Is that the waiters – so they are unlikely to go anywhere. Therefore, it is better not to walk alone – and fun, and more convenient.
Often completely unfamiliar mothers ask me to look after their child. The reasons may be different – to run home for clothes or to shop for some water, for example. I honestly do not understand such people. After all, I know that I am normal, and what little man can get caught?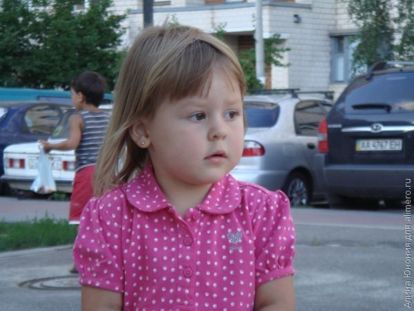 In addition, I am uncomfortable with the responsibility entrusted to me. What if someone else's baby swings on the head with a swing? Or will he break his knee?
Recently, I looked after my niece while her mother treated her teeth. I just had to go to the post office. And so, when I stood at the cash register, the girl sat down on a stool and broke her lip. I understand that no one is immune from this, because it is impossible to constantly hold a child's hand. But I felt very uncomfortable when my mother asked where her scratches were on her face.
In our company, all the children and mothers are well acquainted with each other. The option of supervision between friends is very common here. And it looks not just girls, look, but the choice of a particular mother, who will look for someone else's child. In such cases, I try to make everything as safe as possible – to the extent that I am a few meters from the child.
Periodically, for half a day or even from morning to evening, my friend leaves me with two children. Despite the fact that children are obedient and educated, it is difficult for me. We try to avoid playgrounds with swings, too active pastime. I don't know if I could leave my daughter like this? Fortunately, such a need has not arisen.
But with another friend of mine, the situation is more complicated. Soon she goes to the sea not only with her child, but also with her friend's child. Honestly, I would refuse, so a very big responsibility. You never know what can happen a few hundred kilometers from home? Such situations are beyond me.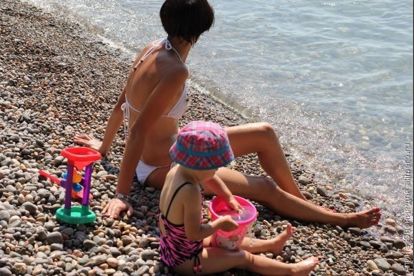 With whom to leave?
I believe that there are no hopeless situations. And the fact that you can leave (even for five minutes) a child with a stranger doesn't fit in my head. In the end, there are neighbors, friends and relatives – you can always find a way out.
What do you think about the topic of the article? Who leave the child if necessary?