In our young family, there were situations when a child who already knew how to walk and even talk, unwittingly observed our intimate relations with her husband. This made us cut them down, make them flawed, which even led to a serious crisis in the family.
We were afraid that the child who spies on us when he grows up will become a maniac. But, after consulting with a psychologist, I learned that there is nothing terrible in this. It is much worse if children see their parents quarreling and scandalous.
What can become a tragedy for a child is the intimate relationship he saw with his mom or dad with lovers. Children from an early age are very well versed in matters such as loyalty or betrayal.
What do we have to do?
Our child has a separate room, but it happened that he came to our bedroom at the moment when passions were boiling. He could not understand, was upset, embarrassed. I immediately reassured him, explaining that nothing terrible had happened, that dad and I loved each other.
You can not shout at the child and show your irritation or excitement. He does not understand anything from what he saw. For a child, the most important thing is the reaction of the parents; the emotions of adults are passed on to him. You can not show your kid your anger or fear, because he will decide for sure that he witnessed something terrible and frightening in the parent's bedroom.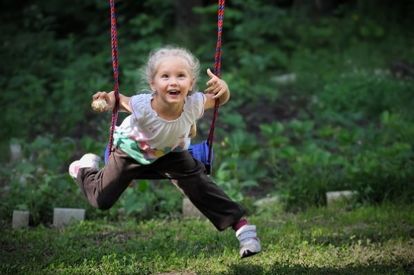 How to explain?
When our baby was very small, but I understood everything, I said that my dad and I were doing sports exercises together, because we love each other very much. When the child is older, I explained to him that only adults can do such sports exercises. You can't tell him that it was a game. The kid wants to take part in the game, too, and he will be offended that mom and dad played, but they didn't take it with them.
Expel the baby, you can not shout at him in any case. You can not make a mysterious look, kick the child out of the bedroom, without explaining anything to him and behaving like two criminals who were caught at the crime scene.
The main thing is calm. I always calmly explained to the child that we are adults, and you need to grow up to do the same exercises. Somehow I even told him that these exercises are necessary for him to have a brother or sister. If the baby understands the connection between the birth of a child and sexual relations, it is even good.