Problems in speech development in children are quite common.
There are children who are beginning to speak late (as was my eldest son). It happens that a child speaks poorly certain sounds, confuses prepositions, has difficulty in constructing a phrase (I also encountered this).
What to do if a child has speech problems?
From my own experience I can say that there is definitely no correct line of conduct. After all, all children are different, and much depends on the conditions in which the child grows.
I have experience with speech therapy in the kindergarten and in the district clinic (both imply self-study at home). In addition, it is more convenient for some to entrust the solution of this problem to a private specialist.
The first step is to realize that the child has problems with speech.
This means that you need to find out where in your city you can get a speech therapist consultation. I had heard more than once, "Well, think about it, nothing special, everything will get better with time". No need to listen to anyone and do not need to turn a blind eye to the problem.
Step two – you need to go with the child to a speech therapist and a neurologist.
I note that a visit to the neurologist is also necessary, even if it seems that your child does not need it. Because speech problems can be the result of neurological problems (judging by my own experience).
Step three – start classes.
How to organize everything better is a separate question. First you need to explore all sorts of options. We are lucky – we live in a big city and can choose where and whom to turn for help.
My eldest son spent some time in a specialized speech therapy kindergarten. I had a very good impression of him, but the difficulty was that I had to go there (and far enough). Speech therapists with extensive experience worked there, but the road weighed a lot.
The middle son worked with a speech therapist in a regular kindergarten (I found a garden in which there was a speech therapist). It was also effective, but it was necessary to go to this garden.
And the younger daughter went to a kindergarten near the house where there was no speech therapist, but I decided not to translate it anywhere. She became involved with a speech therapist in a regular district clinic, plus after each class we were given a home assignment. And I realized that this option is optimal for us.
I didn't have to go to private speech therapists personally (and these services are not cheap). Although this option has a plus – you can agree on everything so that it is convenient. But the professional level of private speech therapists can be very different, so I do not regret that my children studied with a speech therapist in a kindergarten and clinic.
Can any books or textbooks help in independent work?
Yes, but you can't do without a speech therapist's consultation. There are a lot of books, textbooks and special exercises; only a professional can choose the right ones.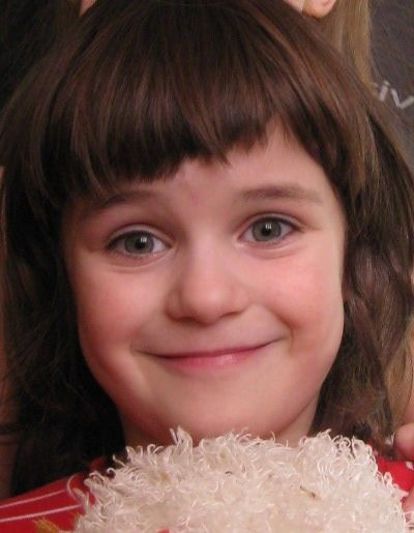 What would you like to warn other parents from?
Many parents want the child to learn everything quickly – to speak, read, write, count. Sometimes it turns into a competition between parents, which most often does not benefit the child. And if a child has problems with speech, these problems are perceived with such an attitude as a defect, which should be ashamed of.
But the other extreme, when the child is lagging behind in speech development, and the parents pretend that there is nothing wrong with that, that everything is normal, which means that you can do nothing is also not the best option. If a child has speech problems, they are not solved in five minutes. They need to seriously deal with.
The causes of speech disorders may be different, but whatever they are, you need to work with them, because of how well the child's speech is formed, his overall development also depends.