Safety is one of the main conditions that parents must ensure. This is much more important than teaching your baby letters from the cradle and buying a lot of toys. The life of the child may depend on it, and there is nothing more important than this.
The child should always be in sight of the person with whom he is walking. I believe that while walking with a child who is less than three years old, the parent should be within arm's reach of him.
For older children, an observer's position is suitable, but no more. You should always know where your child is, to at least prevent a conflict situation between peers.
Of course, no one is insured against injuries, but in this way you at least reduce their number. Let it not always be possible to have time to run and hold, but to warn of a possible danger with the help of words is also important and effective.
Constantly conduct conversations with your child on non-standard situations, for example: What to do if you are lost, Can you take treats from strangers, etc.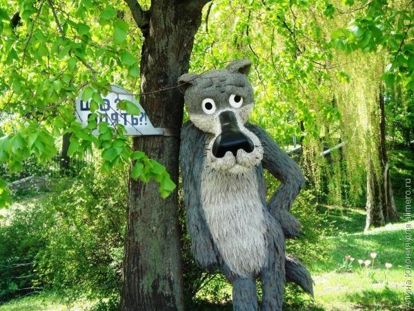 Even if you are a million times sure that your child will not step even step without you, but no one is immune from force majeure. For example, a mother can faint on the street, you never know.
It should be as early as possible to teach the child to clearly pronounce their data – first name, last name, address. My daughter and I even learned a phone number. My advice to you is to make memorization easier, sing the words using a simple motive, so remembering is much easier and faster (as advertisers often use, by the way;)
Clearly establish the boundaries of the personal space of the child – with whom you can talk, and with whom not. Of course, the kid should be polite – to greet neighbors and acquaintances, to answer basic questions (how are you? How have you walked? Etc.).
But this does not mean that you should share information with strangers – bystanders or fellow travelers in transport. Yes, sometimes you may be misunderstood, but safety is more important.
Do not forget that communication with your child should have the highest degree of trust. Explain that there can be no secrets from the mother, remember that frequent punishments and censures can cause the secrecy of the character of the baby because of fear.
Constantly remind you that mom should be told about everything, especially with regard to unusual situations (the stranger offers candy or bring mother's ornaments out of the house in exchange for a kitten).
It also makes sense to explain the inadmissibility of close tactile contact with someone other than parents, which should be immediately reported to adults.
From the observance of these simple rules can often depend on the life and health of your child, so you should always be careful and vigilant.