Last year, my daughter flew on an airplane for the first time in her life. This event was preceded by some preparatory work on how to behave at the airport and plane. I must say that everything went fine, but the prerequisite is the observance of certain safety rules.
Keep the child in sight
I have to see my daughter always, in other cases – to feel her hand in my hand. I constantly remind her that if my hands are busy, she can always hold my bag or clothes.
To make it easier to concentrate on the daughter, I always dress her in clothes of bright colors. For the airport, this is a great rule, because there are usually a lot of people and children there.
In no case can not leave the child under the supervision of strangers. Honestly, I wouldn't even think of it, but literally the day before yesterday in a cafe I was witnessing how my mother asked a woman at the next table to look after her child. Like, the boy enthusiastically draws and will not cause anyone anxiety. The main thing is, the phone is not left, and the child is easy.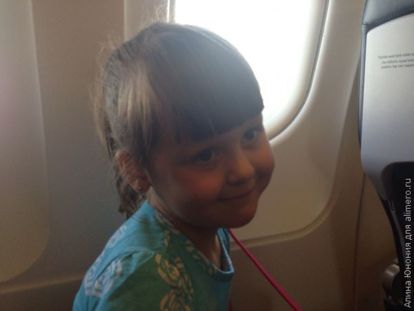 Possible developments
No one is immune from trouble, so her daughter learned information about herself several years ago. The child must clearly and accurately identify their last name, first name, address, and the names of the parents, at a minimum.
By the way, on the Internet you can buy identification bracelets – a great idea for paranoids like me. Last year I did not have time, but in this I will definitely do it. The essence of the bracelet is simple – with a marker or pen on it you can write the phone number of parents and other contact information, the inscription is not washed off. This bracelet will not be superfluous, not only at the airport, but also useful in everyday life.
Periodically, I remind my daughter that in case of danger, you should contact a man in uniform – a security guard, a police officer. It is impossible to talk to strangers only if the daughter sees that the parents are talking to a stranger.
Another rule my mother taught me was to return to the place where I last saw my parents. Alternatively, you can pre-designate the place to which you want to go.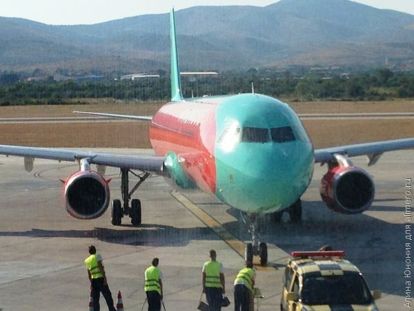 We have a lot of electronic devices at the airport – turnstiles, automatic points for packing and receiving luggage, etc. It is better to keep curious children away from all this, in most cases the husband simply took his daughter in his arms. And then I have seen more than once how the children rode on the tape for baggage claim, this is completely beyond my comprehension.
If the child has a chronic illness, the parents should have a minimum set of medications. Do not forget about the purity of hands – liquid antiseptic may not miss, but napkins are fine.
In hand luggage you need to take the most necessary. Do not forget about the panama and sweater with a long sleeve in case of heat or cold. Also, I always take with me a replacement set of clothes in case of unforeseen accidents, water, several entertainments (painting or a doll).
Anything can happen, they can delay the flight or lose luggage altogether, it is better to be prepared for such situations.
As you can see, the safety rules practically do not differ from the rules of conduct in public places. But it is important to explain in advance to the child the importance of good behavior at the airport, because if he is lost, the plane will not wait, and the dangers now lie in wait for the children at every turn.