I love the New Year holidays. How did they go with you? My son and I stayed a lot, received guests and just had fun. But at a party where they did not expect a child to appear, they often cooked adult food, which confused me greatly.
The newborn baby is the easiest. He gets breast milk, and his mother does not worry that he will remain hungry. But you have to keep track of your nutrition: in order for food not to be too fat (high-calorie), to eat more fruits and vegetables, everything must be fresh and healthy.
Then, when the time comes to feed, everyone starts to fuss: prepare or buy special cereals, mixes. And I just cooked vegetable soups and ground them through a sieve. There was a zucchini, boiled carrots, an apple. But gradually parents make mistakes. Which ones?
1. Sweets.

Too early introduction of sweets to the baby's food only hurts him. I do not see anything useful in sweets, cakes and soda. Sweet tooth, excuse me, but I do not consider sweetness to be a necessity. On the contrary, I do my best to protect my son from candy.
Here at a party where we visited our godparents, our son was offered a cake. Undoubtedly, it is beautiful, delicious. But! This is not a homemade cake, but from the store, there is a lot of cream and dyes in it, not to mention other additives. I understand the hostess of the house: she cooked too much, laid the table (she herself has a child), therefore it was easier for her to buy ready-made cake in the supermarket and not fool her head.
But I always cook pastries myself. I invented making various desserts, mainly cottage cheese. After all, how many cases when children go to the hospital with poisoning, even talking terribly! In general, I gave a biscuit with a piece of cake to my son, and then with caution.
2. Absence and neglect of breakfast.

Breakfast, as the beginning of a good day, is very important. I always have breakfast. It is important not only to have breakfast. It is worth paying attention to what this very breakfast consists of. Just if it is tea with candy, then it will not bring any benefit to the child. Breakfast should be light, but at the same time, the child should not starve.
I consider cereal, light fresh soups, cottage cheese or cottage cheese casserole an excellent breakfast option. Often my son eats porridge for breakfast. He generally loves milk porridge, I only have to change the cereal.
3. Excess sugar intake.

Just think how much sweet our children eat! When we were visiting, the daughter of my girlfriend slowly eaten pancakes with jam. All anything, but she put so much jam in them, and then also sugar! I would not have been able to. A friend says that she puts 2 tablespoons (and not teaspoons) of sugar into her tea.
Excess sugar leads to dysbiosis and other diseases of the gastrointestinal tract. Mom says that in childhood many people eat sugar with spoons. But is it normal? I still think that for children, and especially for preschoolers, excessive consumption of sugar is harmful.
4. Overeating.

The child himself knows how much food he needs. The baby may overeat. Then he just regurgulates excess breast milk. After all, everything that we are trying to safely pour into it simply does not fit in it.
So it is with preschoolers. I was constantly fed in the kindergarten and forced to eat everything. And I did not want to, I loved to eat homemade food. Overeating is not good. Especially children's body. I try not to overfeed a son. There was an experience: when he ate, he was very sluggish, did not play at all, and even watched cartoons with difficulty. He fell asleep, and then, in the middle of the night, he had frustration and vomiting.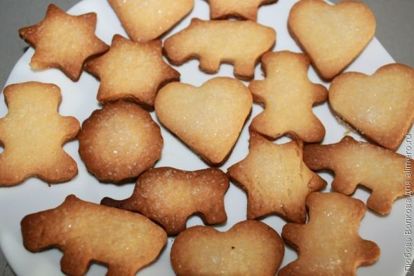 1. Alternative to sweets.

As I said, I myself bake cookies, pies. I prepare desserts from natural cottage cheese and milk. I bake apples in the oven. And instead of sweets, the son eats dried fruits: dried apricots, raisins, dates.
2. Independent meal.

My son eats himself. And eat as much as he wants. I give him the first, then the second. But it so happens that he wants only porridge or fish. Then I just increase the portion.
3. Varied food.
Children, as a rule, in early childhood, better perceive new dishes. So I try to cook all the interesting dishes with various ingredients. The kid perceives them well, eats with pleasure.
Tell me, did you make any mistakes? How does your baby eat?