I used to love supermarkets. It was pleasant to walk among the huge shelves, look at the goods on the shelves, sort through it, read the information on the label. But with the advent of the child, everything changed. No, of course, at the very beginning, when the son was only 1-2 years old, everything was fine. But now he has already become more conscious and understands perfectly well why we are going to the store, and that he can not only look but buy there.
Each time, he invariably drives into the department with toys and puts something into the cart. Actually, I don't feel sorry for buying these toys, I want the child to have everything, but I don't like senseless purchases, and when the 10th machine in a cart shows off, then dismiss it – my nerves do not stand up. Therefore, I began to think how to change this situation, and this is what I came to.
My rules for going to the supermarket
1. I tell my son in advance that I will not buy anything from toys. The only thing we can do is look at the toys, say which one is better, but if we buy it, then only for some holiday.
2. Periodically, I remind the kid that you need money to buy toys, but money is not easy. In order to earn them, parents go to work 5 days a week and work hard there.
3. In the store I try to constantly talk with the child, then he is not distracted by unnecessary things.
4. If the desired product is low, then I ask my son to help me get it and put it in the cart.
5. In the extreme case, if the price is not so great, and the son cannot take his eyes off the toy, I buy it.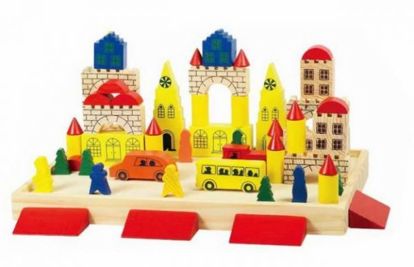 I have not bypassed my own upbringing. Now I also do not grab the first favorite trinket, so as not to show a bad example.
By the way, in addition to raising a son and self-education, saving this family budget was an added bonus of this approach!
How do you organize your trip to the supermarket with a child?