Children in the family – it's great, but also troublesome, agree. And it is especially difficult when you realize that your child seems to have been replaced. Moods, behavior change, unpredictable reaction. And you did not notice this for your children?
I do not recognize you, daughter!
I am a twin mother of 5.5 years. And although during this time I learned to find a common language with my son and daughter, sometimes difficult situations put me at a dead end.
And now I was confronted with the fact that the previously calm and sensible Dasha, as if covered with thorns and began to take control of her brother. I must say that the children are very friendly, although they are completely different in character.
Dasha is a soft and calm girl, it is easy to agree with her. Danya is more active, but he very often listens to her sister. She can even persuade him to play with her dolls or stop naughty.
And suddenly, instead of one jumper, we have another one. And not just fidget, and rebellious, irritable and too noisy girl.
I tried to talk to her, she sits and listens attentively, twirling a pigtail on her finger, but once you let go, it all starts over again.
On Sunday, dad took the twins to the circus. Three hours later, two children's tornadoes broke into the apartment and a completely debilitated husband, who silently dined, and then suddenly said: Can we show children to a psychiatrist, because it is not normal to bully everyone without stopping.
I became thoughtful. The fact is that two adoptive sons of 8 and 10 years old are raised in our family, but the boys were taken into a family at the age of 5 and 7, and we had no such problems. It remains to understand who changed our sweetheart-daughter.
The crisis of the child – a test for parents
First of all, I got read and safely forgotten child psychology. To my amazement, I very quickly found the answer to my question.
Our twins are in crisis 5 years. The desire to reach out for older children, to ignore prompts from adults – all of this we are seeing now in full.
The advice turned out to be quite simple – you need to be patient and wait. It is easy to say, but hard to do – do not scold, do not shout, do not punish, do not prohibit.
It was announced to all the households that our twins were in a crisis and quiet times would soon come.
Having listened to the advice, we decided to take their adult homework in the form of washing and wiping dishes, which, you know, is enough in the house. Dasha and Danya now after dinner do not run away to the nursery, and rolling up their sleeves help clean up.
Today Dasha does the dishes, tomorrow – Danya, and so, until I have enough strength, since the process of cleaning with assistants has become a time and a half longer. And the older sons, too, wanted to participate in household chores. Now I have 4 times more.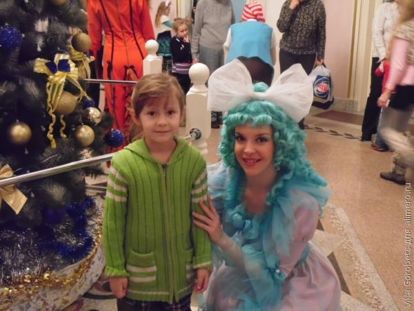 And I also want to say that, looking through a book on child psychology, I came across an interesting phrase: A child in a family is not only joy and great happiness — it is a protracted crisis for adults, which, sometimes, does not pass even throughout life.
So guess now, who has temporary changes in life, and who has lingering changes?
Have you noticed changes in behavior for your children?