Recently, the daughter began to pour me when I told her something that she did not want to hear: clean up, dress, go wash, etc. Call to order, demanding a respectful attitude towards the mother, or to react in some other way?
Forms of antics
She can ape in different ways depending on her mood. Maybe just repeat what I said, can say it with a particularly nasty intonation. Sometimes it makes faces and lisps. And it happens, it just starts sly, gently, sneakily show the tongue.
I remember that in my childhood I was also bored when my mom or dad repeated the same thing. When you know in advance how they will react to one or another of your actions or cues. And when this reaction did occur, I immediately wanted to distort them in response. But I didn't do that.
The maximum that could afford – to show a language over the wall or say be-be-be, closing the door of his room behind him. Because I knew that if you did it openly, there would be a huge scandal. You can't behave like this with your parents. Parents should be respected, and antics – a clear manifestation of disrespect.
Accordingly, when my daughter began to show such behavior, my first reaction was a desire to stop it, to become indignant and to call for order. But then for some reason, I absolutely didn't want to rave about it.
How to do the right thing?
I didn't want to freak out because I clearly understand: these antics are not the result of disrespecting me as a mother, a person and others, not a child's assessment of some of my qualities. It is his reaction to a situation that she does not like and which she cannot influence in a different way.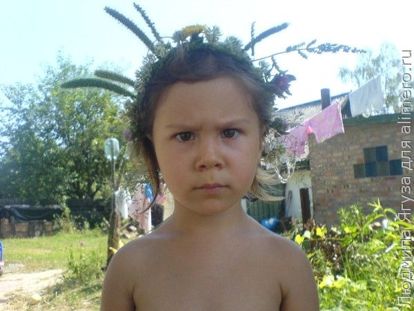 Therefore, I calmly relate to such behavior, I give the child the opportunity to express their indignation and emotions about what is happening. But at the same time, I calmly note that there is absolutely no need to bend here. After all, she already knows very well that in this situation it is necessary to do so and so.
If we are going to the kindergarten, and she does not start dressing in any way, then it is clear that I will begin to remind her about dressing. And if she does not want to hear these reminders, then let them dress without reminders.
In general, it seems to me that it is not worth focusing on the fact that a child acts in a shameful way if parents are grimacing in response to some of their comments or moralizing. But it should be noted that such behavior does not lead to anything good, does not solve the problem.