About the resort itself talked, about the sandy beach, too, left directly to the sea. What to do with a child at sea, right here in the water?
1. Inflatable circle.
The most common option. Our circle is not simple, but with cross straps for seating, plus also in the shape of a car (if you look closely). In such a circle it is not a bad thing to take a child with you to the depth, of course, with the condition that we do not sail from the Crimea to Turkey.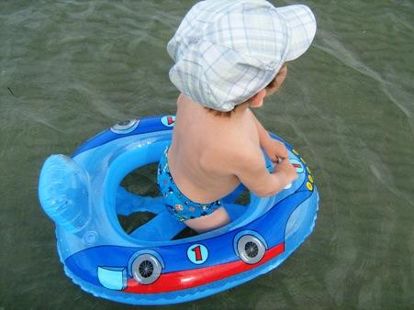 2. Water toys.
Any toys that do not sink – inflatable, rubber, plastic. Here are water guns. We have a big plastic ship this season, with which the child scoops up water and drenches himself.
3. Splashing.
It is very good when it is small for a long time. You can arrange the whole water war.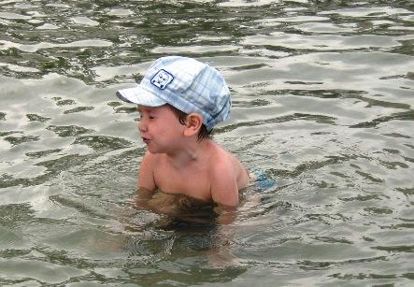 4. Walk on your hands.
Very useful sporting activity. Good again when the sea is shallow. Unfortunately, the photograph does not quite clearly reflect this process.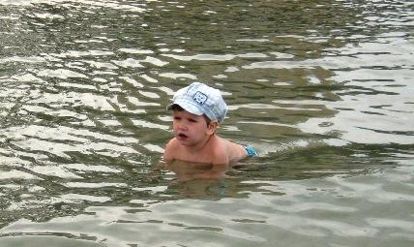 5. Learn to swim.
We end up messing around and doing business. Holding the child in his arms in a horizontal position, teach him to swim. For more fun, you can attach to the toys that he will catch up.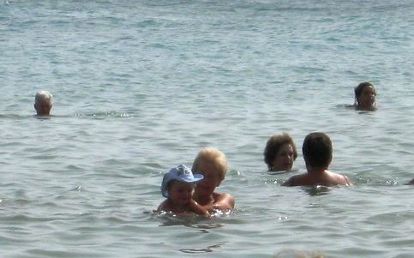 The best option is when you alternate all the above 5 points. In other words, we always try to spend time and have fun, and with benefit!