All of us have heard many times that alcohol is harmful, that it is destructive to all the cells of the body, that it poisons every corner of our body and our brain. But all the same, despite this knowledge, we consume alcoholic beverages. On holidays, when we meet with friends and acquaintances, at the end of the working week, at dinner. All this is seen by our children.
My husband and I do not abuse alcoholic beverages, but it happens that we drink a bottle of beer. All this in front of my daughter. I don't know if that's why or for some other reason, but she's very indifferent to beer.
When she was absolutely babe, you go with her on a bus or a minibus, and someone comes in with a beer, so she doesn't look away from him. He watches this man, smiles at him.
When she was about three years old, she was asking for tears directly with tears so that she would be given a sip of beer. I say to her that it is impossible, it is like that. And she asks: Why aren't you and dad?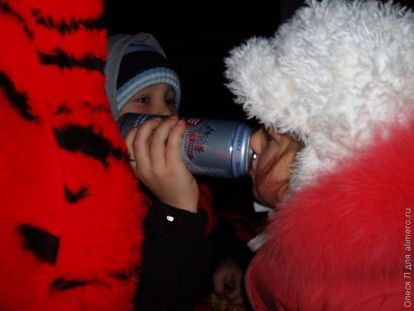 What can the child answer this question, I did not know then, I don't know now. After all, if I say that drinking beer and wine is bad, then it turns out that mom and dad are bad, since they drink such drinks. Or say that while you are small, you can not still drink it. The only reasonable and honest way out, in my opinion, is not to drink it yourself, but we have not succeeded so far.
Once, we gave our daughter a little bit of beer. She got drunk with us and started getting up these numbers. And she laughed, and cried, and screamed, and sang. Since then, I haven't even given her a chance to try. Although she always, when we drink beer, asks him from us.
Moms, don't drink beer!
One day, my mother told my daughter and her cousin that drinking beer was harmful, that you would die from it quickly and painfully. And my sister and I did not know about this conversation. And we wanted to drink a bottle of beer with her.
My children and I go to the kiosk and discuss what kind of beer to buy. And as our children heard about beer, they began to scream and cry: Moms, do not drink beer, otherwise they will die. The people look at us, we quickly grabbed the hands of the children and left. That time we did not buy beer. Somehow it was a shame in front of children.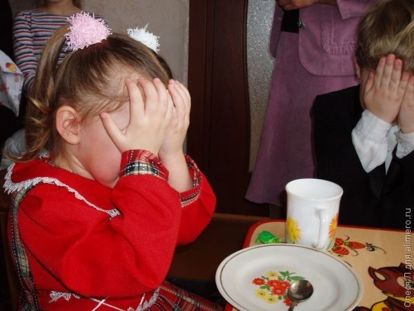 Our actions, our behavior – this is the best educator for our children. I think it is pointless to tell a child about the harm of something, if you use it yourself or do what you forbid your child.