Less than a year from the moment I wrote a topic on whether it is worth hurting a child with chickenpox. Apparently, my thoughts were heard, and my daughter had recently suffered this disease. I made every effort so that the disease passed with us as easily as possible, quickly and without a trace. I hope my experience will be useful to you.
At the beginning of last month, we had quarantine for chickenpox in the kindergarten group. It was on this day that the first child fell ill. As I have repeatedly seen, the terms of quarantine and contagion in different gardens and different doctors differ.
So, according to our pediatrician, since the moment of contact, the child has been carrying the virus for 24 days (according to the nurse of the kindergarten – 21 days). But the fact that he himself is sick – not a fact. In the group, her daughter got sick with many, but not all – 4-5 children who hadn't been ill before, still haven't got sick.
From the moment the rash appears, the child is considered contagious for 5-10 days. The reason for this run-up in numbers, again, in different sources. In kindergarten waiting for 10 days, but the pediatrician confidently announced 5-7.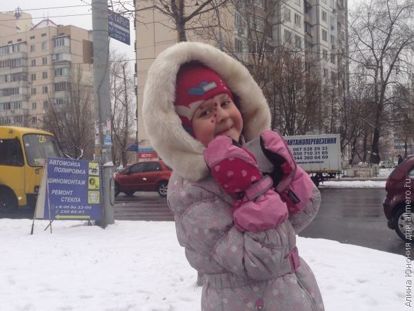 There was no doubt that this was a chicken pox. Firstly, quarantine in kindergarten, and secondly, the rash in this disease is very characteristic – bubbles filled with liquid that itch.
Often there is an increase in body temperature. So, the girlfriend's daughter first had a fever (up to 38), and the rash appeared the next day. But we have the opposite – the thermometer showed 38 only on the second day after the appearance of the rash. Temperatures may not be at all, everything is very individual.
The amount of rash is also different for everyone. It happens that chickenpox flows in a mild form – there are few bubbles. We were less fortunate – our daughter was sprinkled specifically. To mark all the spots, it took me 20-30 minutes.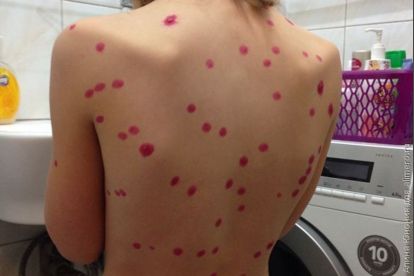 Special treatment is not required here. Opinions differ on blurring of rash – disputes around green stuff can be conducted for a long time. But the color labels are very convenient, you can not argue here, because my daughter had a lot of rash, and I wanted to track the moment when the rash will stop.
There are alternatives – for example, fukortsin (in fact, the same brilliant green, only pink), spirit tinctures (but burning them more painfully), antihistamine ointments (Fenistil).
Additionally, I gave my daughter an antihistamine to reduce itching. After all, everyone knows that if you comb a bubble, there will be scars for life. I have a few.
Another prerequisite is home mode. After all, chickenpox because it is called, from the word wind, because it is very easy to pass from one person to another. But there are a lot of children who are not ill, whose plans may not include the disease. In addition, chickenpox is very dangerous in the early stages of pregnancy.
But we couldn't stay at home all the time. On the street still went out, but without visiting public places and transport. And if you saw children approaching the site, then I honestly warned about the disease.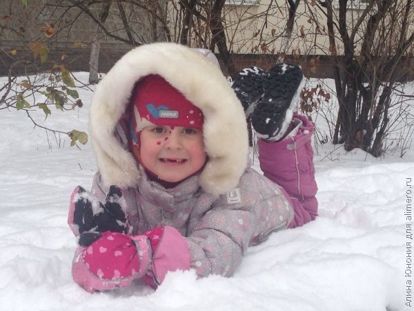 Fortunately, not always we walked alone, among the daughter friends there are those who already had chickenpox. Their daughter-painted look did not scare at all.
On the fifth day, the rash stopped, which I was extremely happy about. After all, their daughter had so many that I could find bubbles even on the hair part of the head and on the mucous membranes. For several days I still smeared the rash with fucorcin, and then left it as it is until natural healing and rinsing.
In some places, the bubbles were still stripped off. Maybe they burst themselves, who knows. Before it is too late, I lubricate them with a special ointment for scars.
In any case, I am glad that my daughter got sick right now. Firstly, just at this time we have no events (holidays, matinees, birthdays, etc.), and secondly, it is very unpleasant to hurt in a more adult age – the disease usually proceeds in severe form, and complications happen very often.
Did your children have chickenpox? How did your illness go?