I like children very much. And, probably, not just love, but adore. When I went to school, in class 8-9, I asked a neighbor to look after his newborn son. Then she sat with her nephews, then worked as a nanny for one woman. I always had fun and fun with children, and they didn't cry at me. So I learned to care for them, to entertain them, to heal.
And now, having a son, I know how to care for him and treat him.
Today I wanted to share my experience on how to treat chickenpox. It so happened that the child I was looking for caught a chickenpox from an older sister who was going to school at the time. Mom was constantly at work, and I spent a long time fiddling with one or the other child: either do the lessons, then feed, then diapers or diapers change. It was difficult, but I coped.
I did not know if I had chickenpox in my childhood. As you know, this disease is sick only once, then immunity is produced. I was convinced that I had immunity when the baby I was looking for fell ill. This infectious disease is transmitted by airborne droplets. A child or adult can infect others without even knowing that he himself is sick.
The child may be sick, but not even guess about it. And only the symptoms determine the disease. On the skin appear rash, rather, even acne, blisters. They can not be ripped off, because the scars remain.
I experienced the treatment of this disease in conscious age for the first time. I already said that I worked as a nanny and looked after two children. Now I can confidently name the symptoms of chickenpox, but at that time I didn't know what to do. I thought that the older girl just had a stomach ache, maybe she was poisoned or eaten.
The girl had a fever (38, 39, practically 40). She complained of headache, weakness, general malaise and pain all over her body. Poor Masha was so bad that I had to water her with a spoon.
Heat appeared after the rash. The rash was all over the body: on the back, legs, face, behind the ears. Also a rash appeared on the head, in the ears, in the mouth. This indicated that she had a severe form. All would be nothing if there was no itching. It can not be smeared with anything, but the child does not understand this! This red rash with bright blisters did not give rest.
This disease has its own characteristics. The problem is that the later you recover, the more difficult the disease is. For myself I can not say anything, as I was sick. But how sick children are I know. If you experience similar symptoms (fever, fatigue, complaints of body aches, rashes), you should immediately consult a doctor.
I also had a friend who had chickenpox. At 30, he behaved like a little child. He was helpless, he had fever and complications. Unfortunately, there are many deaths in adulthood.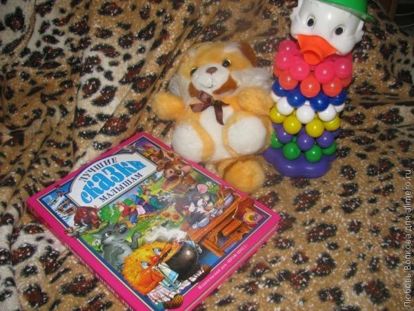 Of course, I called the doctor to the house. The pediatrician told me that it is necessary to lower the temperature with antipyretic drugs (Paracetamol, Panadol), to give to drink more cool liquid. I myself know that when there is a high temperature, I don't want to eat at all. Therefore, I gave only drink. The older girl is a cool drink, and the youngest is warm. Zelenkoy need to smear the rash only in order to observe whether they have stopped. No need to wash as well.
I tried to go out with the children when it was overcast. After all, sunlight is not desirable when you are sick with chickenpox. We sat at home more, played board games, read fairy tales, collected a pyramid. The one-year-old child suffered chickenpox in a mild form, was capricious a little, but when there was antipyretic, he slept soundly.
I believe that you should not engage in self-medication. At any temperature increase and malaise, you need to call the pediatrician at home. He will look at the child, prescribe medications and tell about the treatment.
Have you encountered chickenpox? And what measures they took?