Do you remember your children's books? I think yes. My brother and I were reading a book about a brave miner. And I still remember the poems of S. Marshak: Hey, do not stand too close – I am a tiger, not pussy! We read everywhere: in the courtyard, in the stairwell in the winter, on the bus, and even in the classroom, hiding Ulenshpiegel on his knees. When my daughter was born, I wanted to instill in her a love of reading and good literature. How much money was left in the shops! How many books were thrown in the trash!
Why? Because I would not recommend reading this even to adults. Indifference, hack-work, and disrespect for children — these are the associations that children's literature now has for me in many cases. Why is that? A couple of days ago I found out the answer. If you want to – you will not wave away. Do you know, buying a book with a circulation of thousands of copies, how much time and effort it took to create it? Want to laugh? I'll tell you now.
Suppose we are a major publisher. We want to release a book for children. Why not release the same Tale of a brave miner. ? Why not choose any author from the host of submitted manuscripts (sure, they are)? I do not know. But I know how to do in a modern way. Go to the Internet. We register on the remote work market (the so-called freelance) and leave an order for writing children's poems. And you know what? Pretty soon we will get offers to take up work. 10p for the quatrain, written by the left heel for 5 minutes.
Easy money – after all it is easy and simple to rhyme a dozen lines. Especially if you do not need to take care of the content: meaningful, ethical, educational. If you do not think about the potential consumer – about the child. Violation of the rules for constructing sentences, use of slang, tautology, violation of all conceivable rules of the Russian language is packaged in a beautiful wrapper (acquired there, on a freelance resource), stamped and served hot. And often it seems that the proofreading has greatly saved. And really good authors (who are on all the same freelancing resources) are not hired. Because their prices are higher, they perform longer.
And, the most annoying, publishers do not feel a drop of guilt for what they are doing. Like this. The realities of the present life. But all is not so sad, of course. There are good authors.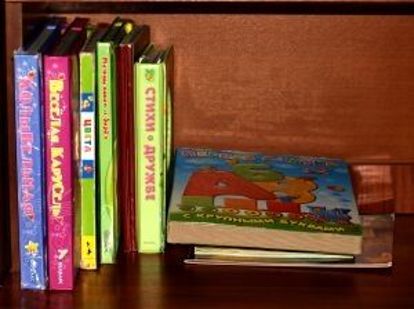 They create their own websites. Hundreds of parents come together in blogs and social networks, sharing experiences, authors' names and a list of good books. Because now you really have to look for good books through the list. And parents write their online books.
And for some reason it seems to me, their fairy tales will be much more talented, responsible and kinder than those written by the author N in the break between breakfast and another cigarette … In the meantime, I will try to formulate universal rules for choosing a good book. Such that was not just a bunch of stitched sheets. So wait – be back soon.