We often talk about slenderness and ways to lose weight, and sometimes we forget that the cause of excess weight lies in our childhood.
I myself am inclined to be overweight and my husband too. It is logical that this predisposition can be transmitted to our children. True, now they are more likely to lack weight than its surplus, especially in the youngest. In 2 years she weighs 11 kg.
The older one has a slightly different situation. She was always thin: she was often sick and ate little. Last May, after removing adenoids and a protracted illness, she weighed 28 kg. Today, with a height of 150 cm, it weighs 38 kg. Of course, she has nothing superfluous. The child, at last, began to eat normally, seriously goes in for sports and grows in height.
But she herself began to worry. Often in the evening we talk about excess weight, and I convince her that everything is in order, but you need to watch out for food and not consume sweets in large quantities. At the same time, I myself analyze the causes of excess weight in children.
If mom and dad are full, then it would be strange to see them have thin children. But at the same time it seems to me that nutrition, which is accepted in the family, matters here. You can often see how a full mother eats a pie on the street, and next door comes the same daughter and eats this muffin too.
Bad eating habits
This item is derived from the previous one. Everything comes from the family and if mom and dad most often eat irregularly, eat a lot of fat, sweet, then the child also eats the same.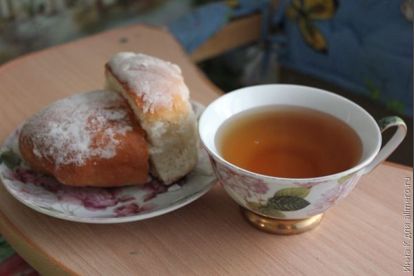 I also oppose the fact that children are forced to eat. Although I also sometimes want to push the younger one with an extra spoon, but I always pull myself back: the baby's body knows better how much food it needs. By the way, in my childhood I was fed to the last crumb. They didn't force me, but grandmother followed me with a plate of food and fed until the plate was empty. I think this is not correct.
Little baby moves
My eldest daughter has a girlfriend. She has always been plump, but lately I have noticed that this is crossing normal boundaries. We talked with her mom, and she said with a laugh that the daughter was not doing anything other than school and a laptop. What's so funny – I do not know.
I think this is a very dangerous trend. Our children are passionate about studying, extra circles, and not all parents have the opportunity to take them to the sports section. On the street, schoolchildren practically do not walk. At least, judging by my city. If I see children in the courtyard, then these are the scorched losers from the school of the daughter. That's who definitely has no weight problems, all the time on the street!
The conclusion suggests itself: you need to start with yourself. If you notice that your baby is getting fat, then review the food of the whole family, and not just him. Does the baby move a little? What prevents you from doing exercises together? For example, you can get up in the morning 30 minutes earlier, or in the evenings you should not sit near the TV, but press the press together.
My daughters and I swim in the pool, walk a lot on foot. I drive with the elder and on roller skates, ride a bike and play badminton. The last week I am trying to combine yoga and classes with my youngest daughter, she even tries to repeat something after me.
In general, the ways of mass, most importantly your desire and desire!
What do you think is the main cause of overweight in children?