Momma, well, which of us does not include cartoons for the child? Yes, we all do it, and from a tender age! I also turn on my little son to entertain him a little. And she wondered: what are the cartoons teaching? After all, they occupy almost the first place in the leisure of the modern child.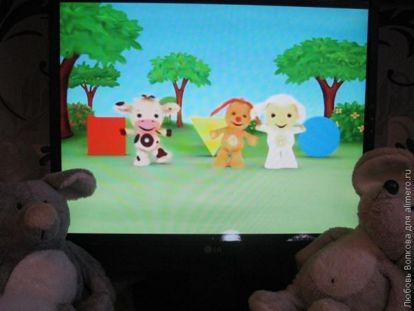 It not only seems to me, but it really is. Today, the baby is much more difficult to interest in a book or educational game, rather than the animated series. Yes, and more often heard from moms in the sandbox, that they include cartoons to his child almost for the whole day. So comfortable and happy with everything. The child enthusiastically looks at the flickering pictures, and both parents are busy with their business.
Yes, of course, it's easier. I switched on cartoons – and even the most hyperactive child is not audible and not visible. No need to strain, teach the mind. But are we always sure about what we leave our baby with? But the baby is very important that the information he receives. After all, it affects his behavior, psycho-emotional state.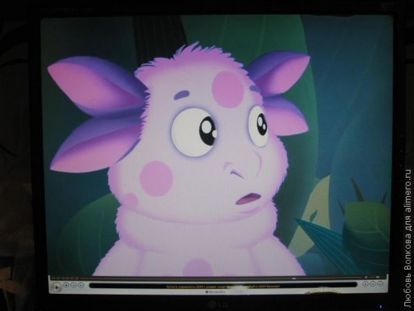 Tell me, on which cartoons we grew up? More on the Soviet? They were kind, instructive, beautiful and interesting. Now, our children cannot tear their eyes away from Western, American animated series. They are characterized by a repetitive plot of rigidity. Heroes of good children's cartoons beat each other with heavy objects, hit them on the head with anvils, hammers and cause various inconveniences.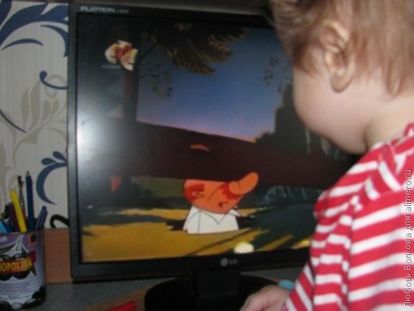 Why do we push our children to this? Then we ourselves are surprised by their cruelty, aggression? But the children's brain, like a sponge, absorbs everything that is given to it! It turns out that we ourselves are to blame for raising children who duplicate the behavior of their cartoon idols!
Antisocial behavior


In many cartoons everything is done with humor. All the characters come into conflict, fight, kill each other. Tom and Jerry, The Simpsons, Woody Woodpecker are antisocial. Their action is inhuman and fosters an unbalanced and cruel personality in our children.
Do inventors copy stories from their lives? The basis of many modern cartoons is that socio-psychological model, the content of which can not be called correct. I think scary!
Cartoons for boys
My son is growing up. And the older he gets, the more I worry about him! I fear for his fate, behavior, character! I want him to grow up a gentle, humane, kind person. But you can see ninjas, fighters and warriors on TV. They are the personification of an adult man who solves all his problems with the help of brute force or weapons.
As for me, the ideal of a man for his son should be his father. He is obliged to bind male qualities to him: courage, courage, sense of purpose. As an adult, he should be able to start a family, make important life decisions. And what could a boy be if his father includes cartoons instead of parenting and simple communication? Therefore, children in kindergartens are fighting, imitating warriors and ninjas.
Cartoons for girls
Have you noticed that the situation is no better in such cartoons? Heroines look too mature and vulgar. They are defiantly made up, hair – the most unusual shades. They also fight with enemies, kill them. It's not even clear to me who should protect whom: a boy, a girl or a girl, a boy?
Good cartoons


You know, still happy that there is still in our time, good cartoon work! These are educational cartoons. Also Western, Disney, which include: Chip and Dale to the rescue, Lady and the tramp, Cinderella and many others.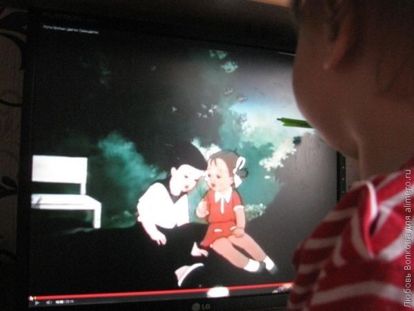 Remember what cartoons were in our childhood? This is Well, wait a minute !, Live toy, Moidodyr, Scarlet flower. These cartoons can be safely included and are not afraid for the psyche of the crumbs.
By the way, before this was strictly. All the animation work was tested. Therefore, all the characters in them are kind and honest, loving and respecting their parents and the elderly. Animals are depicted beautifully and look like animals, and people look like people, not like asexual people.
findings


Before you turn on the next cartoon, I'm watching it myself. In a pinch, we watch it together. I even decided to make a blacklist, in which there is no place for stupid cartoons. They never have a collective, friendship and love.
On my white list are educational films, good Soviet cartoons that I myself grew up with. It is very important for me to know how my son will grow up. It is important for me to know what is being deposited in his head.
And what cartoons do you watch? And what do you think about this?