How not to love cartoons? They like all children! But what to hide, adults are also not averse to remembering their childhood, and therefore they watch cartoons with their children.
Do kids need cartoons?
Why not? Of course, I believe that first of all, you need to show the book to the child. But we already watch cartoons.
When my son began to show interest in what is happening on the screen, I wondered: what cartoons should he show?
This is our first favorite cartoon. When you search for cartoons for kids on the Internet, you will surely come across it. In my opinion, a very good cartoon for the very smallest. We started watching it after a year, but in the recommendations for the cartoon it is written that it is intended for children almost from birth))
What did I like about this cartoon? The fact that the son is not just stupidly looking at the flickering pictures. He understood what was happening there, repeated the movements behind the main characters, laughed with them, wondered where the main character had disappeared (Where? Where?), And was happy when he appeared again. And when mothers played with small children on the screen, he immediately recalled that he, too, had a mother, and climbed into my hands.
This cartoon gives the first idea about the color and shape of the object, about the phenomena of nature and teaches how to communicate. The son has long preferred him to others and looked with great pleasure.
I stumbled upon a new Kolobok. In the cartoon, the plot is completely unchanged, but it was just recently made in a modern way. It has bright, distinctive, memorable characters and an interesting musical background. If someone else has not seen, I advise everyone to look.
Now the son is hooked on this funny musical cartoon. I don't know if there is any good from him, but there's definitely a pleasure to watch.
Good old Soviet cartoons
I try not to include only my beloved Masha. Periodically we watch different old cartoons. Bag of apples, Hen Ryaba, Teremok, Moidodyr, etc. Previously, the son did not show any interest in them, but now he is looking. He is especially attracted to cartoons, if we read the same book the day before. So recently, with interest from the beginning to the end, we looked through the 1963 Teremok of the year of release.
How do we watch cartoons
Just do not think that I urge you to put the child in cartoons and wait for him to learn everything himself, he will remember everything and take everything as it should. The most important thing, I think, is not to overdo it.
one. Watching time. No matter how tempting it was to seat a child for cartoons, and to hit homework myself, I try not to do that. 10-15 minutes – and that's enough. Of course, then you have to distract the son and periodically prevent scandals.
2 We look together. It is even better to watch cartoons together and discuss the plot and characters of the characters along the way: an evil wolf came, a cunning fox ate a bun, a funny little lamb hid, etc. For example, our dad himself loves the cartoon Masha and the Bear and is always not averse to watching a couple of episodes again. While watching, he often explains to his son what is happening on the screen.
I noticed that if you talk to a child while watching a cartoon, he becomes animated, thinks, tries to comment on the plot himself.
3 We fix what he saw. Yesterday we watched a cartoon, today we looked through the appropriate book, played a puppet show, or simply played toys, remembered how yesterday the bunny also jumped in a cartoon, a tiger cub walking along a path or a tractor carried sand. You can draw your favorite characters or search them among household items.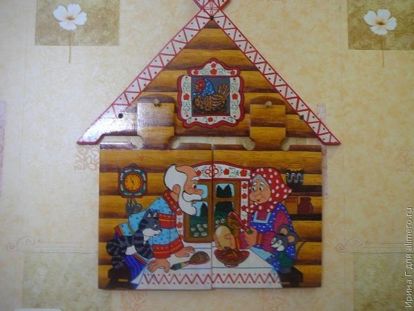 Teaching a child to watch cartoons, you need to approach this matter wisely, and not try to replace communication with parents by watching cartoons. Still, the gatherings in front of the screen should take the smallest part of the child's time.