Such a statement was tightly driven into the head of our grandmothers. I note with joy that my mom already had a completely different opinion when she raised me, and with pleasure buys cars for my daughter.
I remember exactly my favorite dump truck as a child. I'm not sure that I loved to play with cars, but my parents never limited my desires. So grandmother mom gives those toys that she likes, and it does not matter if it is a car.
Temporary love for motor transport
The daughter had such a period when she was not at all interested in dolls, but really liked transport. Since then, we have preserved at least fifteen different machines in a basket with toys: metal, plastic, collectible, large and small. Then she did not want to part with them for a minute, some we even adapted to carry a rope.
This period passed just as unexpectedly as it began. We were carried away by the baby dolls and now we drove a toy carriage several times a day around the yard. Likewise, her peers in the yard: cute and gently straightened the baby doll in his stroller.
Children's role-playing
Now her wishes are multifaceted. My daughter still plays with dolls and cars, collects puzzles. But most of all, she is fascinated by role-playing games with her yard friends. Today it may be a clinic, tomorrow – a supermarket, and then – a school. And in this game, children use everything: pupae, and cars. And sometimes they play simply without anything, imagining the necessary instruments.
Reflecting on that time, I think her love for toy cars is understandable. After all, she had a special interest in these toys at that very period when we began to drive around the city and beyond in motor vehicles. Previously, she had a personal vehicle – a stroller in which she rode only through the nearest courtyards and parks.
In addition, her dad's work is tightly connected with motor transport. By the age of two, she had visited the service station more than once and had seen the cars repaired.
Cars, trains, trams, motorcycles, bicycles, trucks – it's a whole world! How can you not be interested in this baby?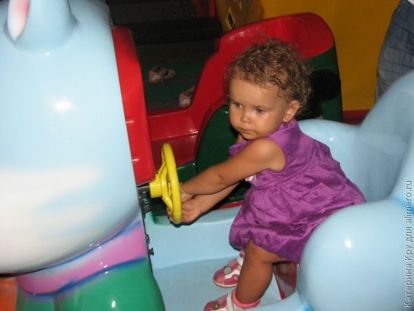 Now there are hundreds of times more cars on the streets than even in our childhood. What is surprising is that girls start to get involved in motor transport? Now, little women of fashion understand the brands of cars better than us adults.
And your kids had such a period in their lives, when the girl's favorite toy was a typewriter, and a boy – a stroller with a doll, for example?