Our whole life is spent in communication. Someone has more, some less. And the presence of the ability to communicate and, importantly, to be friends – is very important both for an adult and for a child. And it seems to me that you need to be able to be friends correctly, and it is certainly possible to learn this.
I have never seen babies under two years old who would be interested in each other. All of our attempts with our friends to make friends of children suffered a fiasco, usually it ended in a fight for toys and tears.
For the smallest, the most important person who will feed and entertain is mother. Some may be enthusiastically engaged in something alone, but the ability for conscious communication appears in children aged 2-3 years.
Love will not be forcefully, as they say, and children will not always be friends with each other just because they are children. For example, I have a friend, the mother of my daughter's same age as my girlfriend. So, during our rare meetings, the relationship between the children is tense to the limit. Despite the same age and gender, they have no contact at all.
However, such cases happen quite rarely. And many children whose mothers met while walking with carriages, later became friends. There is nothing surprising in this, because there is also the regularity of meetings, and common (often the same) toys, joint leisure, etc.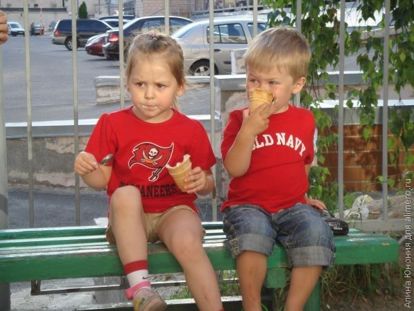 Of course, not all children are easy to contact, but I believe that despite the fact that the baby can be shy, he should be able to communicate and be friends. One way or another, most of our life is spent in a team – a kindergarten, school, university, work, family, after all.
I have a girlfriend who is determined to abandon the kindergarten. As a result, in her almost 5 years, her daughter is unable to have normal contact with her peers, not to mention friendly relations. There is no ability to share, change, invent entertainment, etc. Mom at home is good, but the child needs to communicate with other children. Therefore, it is very important that in the life of children was communication with peers.
I don't know if this is a coincidence or not, but my daughter's best friends are the children of those mothers with whom I have the closest contact. Our communication is not limited to the venue; we often visit exhibitions, various events, and visit each other.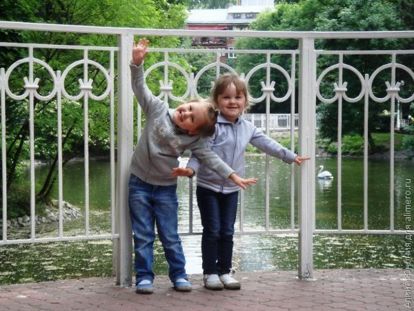 The most difficult was children's communication at the age of 3-4, when children could not entertain themselves on their own, could not competently resolve conflicts, find a compromise. We constantly monitored the situation, suggested how to behave, reminded that friends do not fight and do not offend each other.
Among our large company (about 15 children) everyone is able to be friends. Someone more, someone less, but this is a matter of time, I think. It is important to have a team, constant communication with peers, common entertainment and leisure.
Do not forget about a personal example. If the parents have friends, they often meet with them, then the child will correctly consider such a lifestyle as the norm. Of course, there are those who find it easier to live alone, but I don't feel like that, and I want my daughter's friends to be as much as possible.
Do you think it is possible to teach a child to be friends?