If I had been asked this question before, I would have answered one hundred percent in the negative. Of course not, because children are children, however banal it may sound. Especially when it comes to children of preschool age, who in most cases are able to resolve conflicts among themselves independently.
Some time ago, a situation occurred to me about which I am still experiencing. At first, to be honest, I even slept poorly and spent the whole day spinning around in my head the course of events – does it happen, does it really happen to me? But first things first.
As it often happens, I closely became friends with one of the moms of our company on the playground. We had similar views on life, interests, we could talk for several hours in a row. Yes, and our daughters talked no worse – they are the same age, they are similar in character and even appearance.
Our communication was not limited to the venue, we visited various events together, walked a lot, went to visit each other, knew the families of each other well. Our conversations discussed the most intimate and personal, and not always on the subject of children.
I was very pleased with such communication. As is often the case, on a decree the circle of friends is sharply narrowed – some are too busy with office work, another close friend got married and moved to live in another country, with my daughter's godmother we rarely see each other because of her passion for career and permanent employment.
It happened one fine summer evening, just a week after the five years of my daughter, where all our friendly company once again gathered, and a lot of words were said about beautiful female friendship.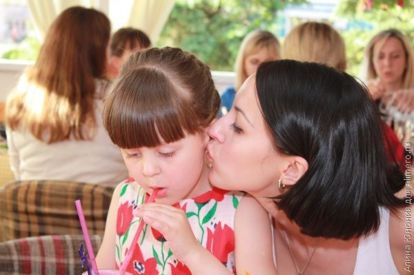 My daughter and daughter Luda at the same time wanted to take a small place on the slide, where only one child can fit. In order to defend their position, my daughter bit her daughter's girlfriend. I want to state my position in advance – I do not condone my daughter, she did wrong, but … Lyuda's reaction struck me deeply.
She ran up to the hill on which my daughter was sitting, and began to shout at her in such a way that it was heard, probably, on the balconies of nearby houses. Her demand was to get off the slide and receive physical punishment.
Daughter did not come down. Moreover, this scream she was so scared that she was shaking in the literal sense of the word. As calmly as possible, I explained to her that she had acted incorrectly towards the girl, voiced the punishment (deprivation of cartoons) and we silently left the playground. After I heard the phrase what kind of education, such and punishment.
I do not apply physical punishment to my child. My maximum is to slap on a soft spot, but not to hurt, but to distract. I raise my voice in very rare cases, but never – to such a height and expression as someone else's (!) Mother did for my child.
I repeat, I agree that my daughter did wrong, but I also think that my ex-best friend did more wrong. Because no one, not even her own parents, has the right to shout at my child.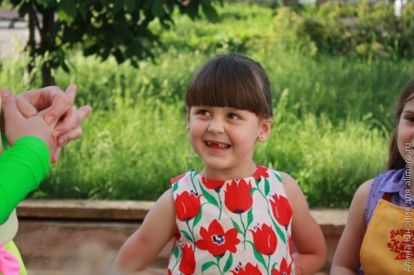 As often happens, the daughter the next day forgot about the incident. In my head, everything still did not fit – how could she, an adult, my best friend, do that? I did not want to stoop to the market level of clarification of relations and just stopped walking in this company. For the eyes of Luda I did not say a single bad word. Unlike her.
Later it turned out that she considers my principles of upbringing wrong, that for her (not the injured child, and her) satisfaction, I should have publicly physically punished my daughter, and not just deprived the cartoons. But I'd rather deprive my child of good things than make her feel bad.
I have never commented on other people's upbringing principles, even if they were not always clear to me. I have my own child, whom I bring up as I see fit.
Now we do not communicate for three months. Every now and then I read and hear jokes addressed to me, which are rooted in the period when we were still friends. And I am very upset by the fact that the person whom I considered close, actually thought differently than he spoke.
Our children have already made up, they have already forgotten about the incident the next day. I would have forgotten if Luda at least apologized to my child or admitted her wrong to me. Yes, my daughter should not have done this, but an adult was doubly wrong and it would be better if Lyuda expressed her dissatisfaction with me, and not with my child. And to beat the daughter in favor of someone's ambitions, you see, is silly.
Frankly, it is very unpleasant for me that my best friend behaved in this way. And now I can not even imagine that we will ever communicate, as it was before. If only children were concerned, this would have been possible, but I could not forgive the unpleasant words about me behind my back.
Did you have a quarrel with other mothers over children's conflicts?