When I was pregnant with my second child, my eldest daughter fell ill. At first it was a protracted cold, which was accompanied by a cough, and then flowed into bronchitis. What we just did to cure. In the end, they developed a whole system of actions, in which the bronchial massage played a significant role.
What is required for


In general, we were offered to do a massage in the clinic, but I refused. Firstly, I was already at a late term and went every day for my treatment. Secondly, our dad was just on a long-term business trip. Well, thirdly, my daughter also infected me and I was no longer able to go somewhere far beyond the massage in the wet weather.
Had to learn the basics of their own. Methods for massage are not complex and, with gentle hands and desire, any mother will master them.
Massage is prescribed when the child (or adult) cannot cough up sputum. The actions of the massage therapist promotes its discharge and even if the cough is dry, it seems as if it is squeezed out of the lungs.
Receptions


We place the child on the left side, a pillow – under the ass, so that it is slightly higher than the body. Hand massage the chest and back to a slight redness. After the skin turns red, we begin to clap the chest from the bottom up. We repeat everything on the right side.
Put the baby on the stomach and massage the back. First, stroke, rub the skin. Then knead back. All movements go from the bottom up. We turn the child on his back, legs bent at the knees and hip joints. Stroking the chest tap. Rub the space between the ribs. Fingers tapping on the chest, creating a vibration.
When rubbing the intercostal spaces, the arms should be parallel to the ribs. Making movements from the sternum to the spine. Still need to monitor the breath of the child. While inhaling, the arms should be located closer to the diaphragm, and when exhaling, the arms move toward the sternum.
We finished the massage, we usually tap on the back. The daughter lay on her stomach, on the edge of the sofa, while the upper part of the body should hang down a little. Due to the vibration, the cough burst out of the lungs and the sputum was coughing.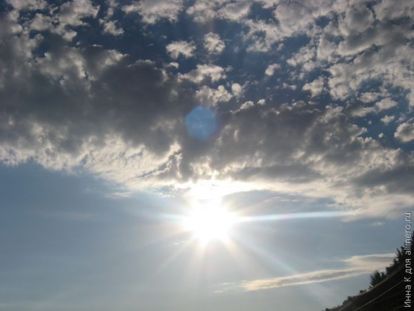 We did a massage in the morning after the daughter woke up. At this time it was especially difficult to cough. And then in the afternoon. But in the evening it is better to refrain from such procedures, otherwise the cough will go just when the child needs to fall asleep. The duration of the massage is 15-20 minutes.
Bronchial massage cannot be considered a panacea for coughing. It must be used in conjunction with other methods. But nevertheless, after its use, a noticeable improvement occurs, and the sputum departs.
Have you done a bronchial massage?