I will not say that I am an unimaginable champion of cleanliness and order. No, I love it when it is clean and comfortable, but I do not devote all my free time to this occupation. I try to teach my son this likeness of cleanliness, but …
To the goal gradually

To begin with, at our level of automatism, the rule is fulfilled – came from the street – wash your hands. And it does not matter whether the son spent the whole day in the sandbox or went out to the store for 10 minutes with me, while being in gloves (winter, after all). We always wash my hands.
Likewise with brushing your teeth. Fortunately, in childhood there were no problems with this. Familiar moms told me that babies sometimes get hurt or unpleasant – and then they can't be made to brush their teeth. We were lucky. We endure the whole procedure stoically and even with pleasure and incessant interest.
But all other aspects so far only at the stage of development and implementation in life. For example, when it comes to cleaning the room from toys – this is a whole saga. My son wriggles out as he can, starting his concert with the banal I don't want, and ending with new and new tricks.
Recently, I was told something like I will not remove toys, because I have a tummy ache. A second later, in the kitchen, there is an exclamation of mom, can I have a candy. Yeah of course. Children with a sick stomach can not have candies.
Well, cleaning up toys is a perennial problem. There is another point that I continue to fight. Here, after walking, he washes his hands, and before the meal, as after, only after a reminder. Why so, I can not understand.
I, the first and main example, do it all the time, try to wash my hands defiantly when my son is spinning in the kitchen. Yes, and in kindergarten they are constantly taught this. By the way, in the garden they are not praised for it – both diligent and tidy. Probably, I take someone else home every night.
Millions of times he had already been told that before and after meals you need to wash the pens too, and your face won't hurt either. There is no result. The child remembers this only when I recall just before the washing process itself.
So I do not understand, is it really not disgusting to the son, when the hands remain sticky or dirty, the skin does not pull? I am silent, that it is simply ugly to run around with mamarachka. He is silent, listens, nods, and then again forgets about everything, until I remind him of the next million a first time.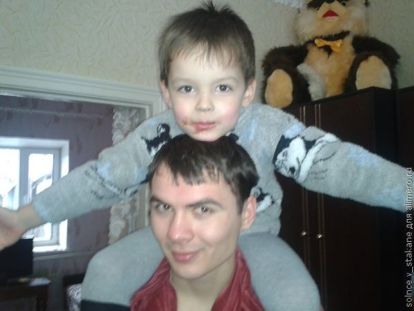 I tried to convince, in addition to personal example, talk. A child who grew up on television advertisements about all kinds of microbes there, it would seem, understood me perfectly. Yes, in the hands of microbes, but they are harmful and evil. And that's all.
What should I do with him? How to bring these simple actions to the same automatism as washing after the street?