At this age, the child is no longer satisfied with fairy tales from the Chicken Ryaba and other Teremkov series. At the age of 5, children are already capable of more meaningful stories with a large number of characters.
We read with my daughter often, and with age, her preferences change. Of course, sometimes we return to our favorite books, which had an interest of 2-3 years, but only the most beloved ones, which are quite a few, are rewarded with such a fate.
Full versions of fairy tales
I first read the daughter of the Little Mermaid when she was two and a half years old, since then I can surely call this work my favorite. However, those books that are intended for children of preschool age are not for nothing called adapted.
Their difference in a smaller amount of text and the absence of unnecessary (in terms of proofreaders) details. At the age of 4-5, the daughter with genuine interest took the full version of this beautiful work by Andersen, and even the detailed description of the sea witch's den, which is absent in abbreviated form, did not frighten her.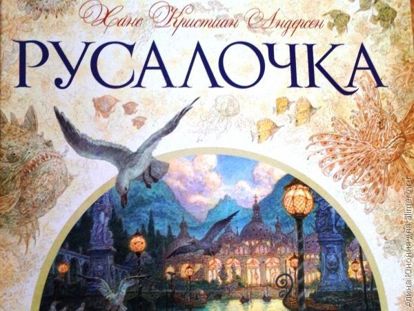 In addition to the Little Mermaid, other works by Andersen are popular – The Snow Queen, The Ugly Duckling, Thumbelina, the Resistant Tin Soldier and many others.
Now we are happy to read books from my childhood – The Adventures of Dunno, the Wizard of the Emerald City, Cipollino. True, these books are intended rather for younger school age, but I shorten the text a little while reading, so as not to waste time describing landscapes, for example.
Facilitates the understanding and the fact that we watched animated versions of the works. That is why the daughter asked if we had a book about Ally and Totoshka. By the way, on the same principle, we easily went to the books of Carlson and Winnie the Pooh.
Tales with overtones
Here the question is, of course, controversial. Subtexts can now be found even in Chicken Ryaba, and even in the tales of Gianni Rodari even more so. Many people remember articles about the sexual undertones of the Adventures of Buratino, and in the Adventures of Chipollino, if you believe these reviews, full of political ideas.
However, my child is not interested in this and should not be interested. Our goals are more humane – to discuss relationships between people, the correctness of their behavior, actions, etc.
It is equally important to discuss the reading, to draw the appropriate conclusions. So, one of the last fairy tales we read was about a girl who stepped on Andersen's bread.
Combining business with pleasure, we read stories about beloved fairies, in which information on many important things is presented in an accessible form: attitudes toward animals, good manners, and rules of behavior in various places.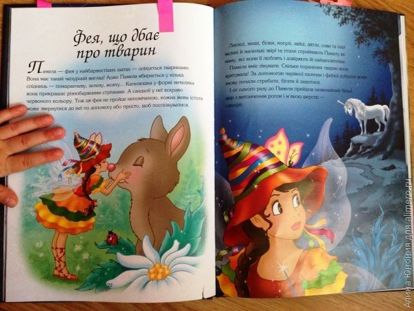 After all, favorite children's characters often have significant authority for children, and such reading is often very useful.
At the time of my childhood, the entire range of children's scientific literature was reduced to a huge Children's Encyclopedia with boring black and white drawings. Now the choice is huge and you can purchase literature of any subject and format.
Among our favorites: a book about the structure of the human body, a book about cats and butterflies. The children of my friends love encyclopedias about the cosmos, the water world, and one boy is interested in dinosaurs.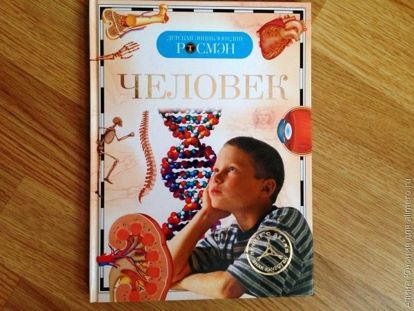 Reading perfectly develops children, here and vocabulary, and literacy, and the development of imagination, thinking, memory. There are many books that can lure not only a child, but also parents from the first page.
I love books very much, and now, re-reading lines I know from childhood, I gladly pass on this cultural baggage to my daughter.
What books do your children love?