As in many families where small children are growing up, reading of a fairy tale for the night has already become customary in our family. During the fairy tale, the baby calms down after daytime games and running around, which means that it becomes easier for him to fall asleep and see sweet dreams.
If earlier we bought a new book and started reading fairy tales in order, now my choice has become more conscious. It all started with the fact that I read the coming Little Red Riding Hood to a child for a dream.
All would be fine, but only my son woke up in the middle of the night and began to shout: Help !. I calmed the child down and then began to think what could have caused such anxiety to my son in the middle of the night.
In many ways, the tale of Little Red Riding Hood was to blame, where the wolf was ripped open, the grandmother and her granddaughter got out alive, and then they threw stones into the stomach and sewed them up. You can shoot a horror movie on this story. Do not you think so?
There is nothing better than a good Russian fairy tale.
Now, among the bedtime stories in our arsenal, only the good and the good, where the opposition of good and evil is not considered, no one unpacks and sews anything up. The child's psyche is too vulnerable to traumatize with fairy tales.
If you think about what a children's fairy tale is, then you can safely answer that these are life lessons, in which the baby learns how you can and should behave, and what can be life-threatening.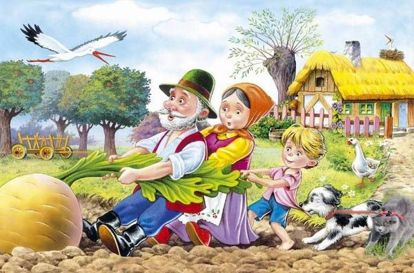 We read fairytales for the night, in which there is no excitement and experience, but only peace for children's history and positive: Kolobok, Teremok, Repka, Curved duck, Hen Ryaba, Flying ship, Hare and hedgehog, etc.
By the way, we Kolobok outwitted the fox and ran away from her back to her grandparents. The son wanted a happy ending to this tale, and I like it more.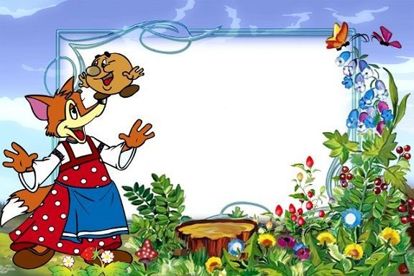 We read fairy tales with a more active plot in the afternoon when it would be boring for a child to listen to the monotonous Kolobok or Repku. In the daytime, fairy tales about Baba Yaga, the serpent Gorynych, princes and princesses, evil stepmothers, gnomes and magic are good.
And what kind of bedtime stories do you read to your children? Let's share the experience!