I love the sea very much. Naturally, my kids too. I am upset, this is the end of summer, and this year we didn't get to the sea. Very sorry. But the good thing is that we live in the private sector and we have a river nearby. Very beautiful and clean. Therefore, if possible, we go there to rest and swim.
Only summer comes and the water in the river is warm, we go swimming. Frankly, my spouse is still that extreme! It is simply amazing, but he bathes in the river until late autumn, and also at the baptism in the ice-hole! The daughter, seeing the whole thing, also wanted to plunge into the river, but at the last moment changed her mind. We did not insist.
So here. All summer we go to the river, not every day, somewhere in a day. And daughter (4 years) and son, (1.4) are very fond of water. But where children bathe, there should always be a close watch over them! Eye yes eye, as they say!
This year, my husband began to teach the baby to swim. The girl she is capable, but pampered too. It seems to be listening and learning to swim, but chasing us in the river and goes to the depths. Scary, of course, scary. I worry, so as not to choke!
Here is while learning to swim, the water got drunk! Husband comically says that half of the river drank for sure! Naturally, everyone learned to swim in childhood, and everyone drank water at first. My husband told me how he was taught: he was thrown from a stone into a river at the age of 5, and so he learned to swim. Joke, probably, but I believed it! And how was they taught me to swim, you ask? And I remembered how, with my dad, we were at sea and I almost drowned! Then I absolutely was not laughing!
Rest with my dad
I remember my father had a vacation, and we went to the sea with him. How old I was then, I, frankly, no longer remember. I only know that I swam very badly. And at school age (class until the 9th) went to a sports school, where I was, in fact, taught to swim. I don't know why my own parents couldn't teach me, but only the coaches, strangers, who had a lot of students (in the paddling pool) and they were completely up to me!
At sea, my dad and I were together, my mom was not on vacation and I didn't give time off, as I wouldn't want! Dad knew very well that I didn't swim well. Said: Go and learn to swim !. Well, I went. At first she played with karapuzas where she was small. Then she went to the depths. It is worth noting that the bottom was not sandy, but pebbles. It seems small, small, and then … break. Yes, and the waves are not pushed to the shore, but from the coast, so I was carried away.
In general, it turned out that I dived, not even having time to get air. Terribly frightened, I tried to swim out. When a person is in a panic, the action is not very good … Hands are in a daze. One of my desire at that time was to somehow get out of the depths. I don't remember (it was a long time ago) how I got to the shore.
And dad, as it turned out, he saw everything perfectly, watched me, and did not want to help me! I was in a state of shock not only from what happened, but from his father's indifference. He just thought I was fooling around or learning to dive! But I'm still afraid to sail away from the coast. Even my husband noticed that there was panic in the depths of me, and I was trying to quickly get to the shore.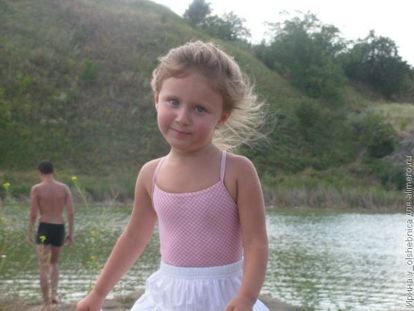 Beach case
Every summer at the resorts there are a lot of accidents. Scary, but this is the bitter truth. This is indicated by statistics, eyewitnesses and rescuers. But this can be avoided! You need to look after the children, do not let them go to the depth and always be near! The same applies to adults.
You know, I somehow saw that a child was bathing alone, without parents. Dad and mom were on the beach and sunbathed. And the boy was swimming nearby. Again, the sea, the waves … At first glance, it seems that the sea is calm, but it is, in fact, unpredictable. And there were waves that repelled the baby. Even though I was not my mother then (and it was too early to say at the age of 16 about the maternal instinct), but I got scared for the crumb and took him. God knows how it would end. For kids, you always have to look!
I still look after my children and those babies that are nearby. After all, you need to be attentive and responsible! It is necessary to look after the children, and not to strive for a bronze tan or a bottle of beer.