Bad habits are not only in adults, many of them are found in childhood. About the most common of them and how to deal with them, I would like to talk in today's article.
The reasons for this unpleasant phenomenon can be very different. Someone copies their parents, the other thus trying to relieve stress and calm nerves, and some children bite their nails just because of the habit.
At one time, my daughter suffered as well. At first, I made remarks, explained what the consequences might be, but at three years old, the child does not really understand how important it is to have a beautiful manicure. Then I acted differently – I bought a special bitter nail polish. I tried it on myself – it is really terribly bitter.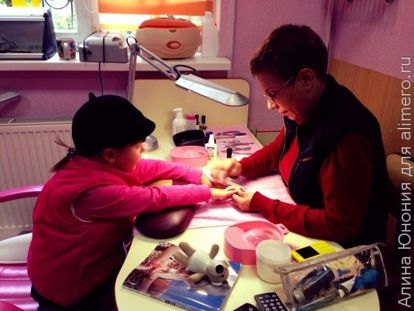 It was enough to apply it three or four times and the habit disappeared. At the same time I tried in every way to occupy my daughter's hands with something.
Poking around in the nose
One thing is when the nose really needs cleaning – for this there is a handkerchief and napkins. But some children, as in the case of nails, picking in the bowels of the spout out of habit. And if you add to this habit of wiping the contents of the nose on yourself or surrounding objects, the sight becomes disgusting. This I still keep quiet about those children who love to eat mined.
I can not say that my daughter has this habit, but sometimes I have noticed her like that. Every time I explained in detail that it was ugly and rude. Also, I always take care that she has napkins on hand – in the garden, in the classroom or while walking with me.
I pay attention to the hygiene of the nose – if you regularly (morning and evening) clean it, then there is no need to poke around, agree.
But the turning point was the situation that we witnessed by chance. In the subway, a man quietly (as he probably thought) wiped his finger on the rail. It was so ugly that it completely discouraged the daughter to contact her nose. And now she washes her hands twice as often as before.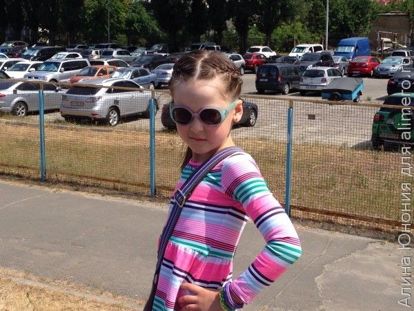 Parasite words. In daughter speech, they appear and disappear by themselves. For example, now the word is really in her honor and all its derivatives are unreal, real, etc. She borrowed it from a schoolgirl girlfriend. But while that girl was at her grandmother's vacation for a month, the word almost disappeared from my daughter's speech.
Some words I may not like and annoy. In most cases, it turns out that the daughter does not even know their meaning, but uses it because she has overheard something somewhere. Sometimes this is enough, and sometimes you have to correct, select suitable synonyms that do not cut the ear.
Bad words. Here, fortunately, we have no problems. Maybe the fact is that there is no clear example – my husband and I do not use mats in speech, grandmother and grandfather too, they are not in cartoons, the friends are educated and decent.
Sometimes there is a problem with the use of genital names. Here I am loyal, because I understand that for children these organs are about the same as arms and legs, and it is difficult for them to understand that they are shameful. Again, no explanations can not do.
I consider this trait to be one of the worst — I terribly dislike being late. Therefore, I try to focus my daughter's attention on coming to kindergarten on time, at meetings and events.
Here, again, everything is clear – no one likes sluts. At one time, the daughter had a habit of wiping her hands on herself despite the wipes. My response did not keep me waiting.
Firstly, she had to walk in dirty clothes until the end of the day, and secondly, she washed these dirty clothes with her own hands. After that, the problem disappeared.
My girlfriend's daughter had a bad habit of eating cookies in her mother's bed. Mom's policy was similar – after a night in crumbs, the girl got out of habit.
These are probably the main bad habits that are found in children. Maybe I missed something? How do you fight them?