Two years ago, I was glad that my baby eats almost everything that she should be and can be according to her age. As I was growing up, I, like any mother, had to face the reluctance of the child to eat.
As a rule, parents try to feed the child in all ways: they read books and promise rewards for the food they eat, and scare them, etc. So of course, it's impossible to do this and it's worth finding out the reason for the child's loss of appetite.
I remember how my grandmother made me eat as a child. It was even such that she taught me to eat on an hourglass: Here, eat everything in 10 minutes, you will get candy! Or how she made me eat cottage cheese every day, which I simply did not climb. After grandma, I usually came home rather corrected.
I used to make my daughter eat at least a couple of spoons of porridge or soup. And I was very upset that she did not want to eat. Now I take it more calmly. If you do not eat, do not force. And when she gets hungry, she comes to the kitchen and orders the food she wants to eat. So nice!
Why does the child not want to eat? let's consider main reasons:
1. The common cold. I think when you are ill, and especially when there is a temperature, you do not really want to eat. Therefore, if your baby is sick and feels bad, does not want to eat, do not force him. When hungry, he will ask.
2. Worms. Literally in the summer, my daughter suffered a bad appetite every day. In addition, there were problems with digestion and restless sleep. I realized that something was wrong, and began to pass tests. The reason was quite common for children – worms. As the treatment improved, her daughter's appetite returned to normal.
3. Unpleasant associations. If you often force a child to eat and heavy artillery is used, the response will be absolutely normal – loss of appetite and refusal to eat.
When I was 12 years old and I stayed with my grandmother, my aunt forced her 3-year-old son (my nephew) to eat: Until you eat, you will not get up from the table! The process of eating turned into tantrums and tears. The child even vomited. I already knew then, if I had children, I would never do that.
4. Monotony and unpresentable. If you give the child the same thing every day, changing the diet a little, it can also reduce your appetite. Masha somehow refused to accept the soup. I puzzled why so? I used to eat first every day normally, but I don't want to eat here. I stopped giving her soup for a while and then my interest in this dish returned.
Do not forget that children are children. Food should attract them with their appearance. For example, you can make a sun out of an omelette, etc. Turn on your imagination, and the child will eat with interest. Be sure to buy beautiful dishes for your meal with your favorite cartoon characters.
5. Frequent snacks. Because of this, I constantly quarrel with my mother. She still does not understand why you can not give a cookie. That's what happens! A child picks up any nonsense between the main meals, and then refuses to eat. Of course, a little is possible, but not 5 pieces, and then another two candies to eat.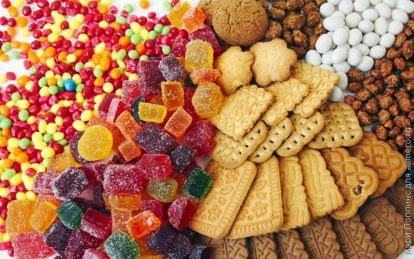 6. Psychological condition. Against this background, the child may also have an appetite. For example, I heard something terrible or saw. Children are very impressionable and even small things that seem to us insignificant, can affect the emotional state.
You should not force your child to eat, it is better to understand the causes of poor appetite. May your babies be healthy!