Probably, every mommy can talk about her child for hours. I'm not an exception. But today we are not talking about diapers, feeding and upbringing, but …
And funny and sad
The son develops normally, does not lag behind the children in the group, communicative, vocabulary is constantly expanding. This, of course, is good, but …
It happens that the child does not deliberately blurt out what an adult would not dare to say, even having prepared himself morally. And, according to the law of meanness, it turns out very loudly and is heard around everyone. And then my mother ashamed.
An elementary example is the behavior of a child in a store or on public transport.
Daily trips to kindergarten and back are a whole saga. Well, my child can not sit quietly and silently. For him, at least five minutes of silence is a real feat. I somehow got used to the eternal and why the car goes and why the traffic light is green and I perceive them as background noise.
These and other reasons why the son has been answered a thousand times and in great detail. Now he himself can explain why the cars are standing, when the traffic lights come on and why you need to cross the road there and there. But all the same it is not appeased.
When the child sees that I do not answer, he begins to retell the cartoon that I watched in the morning before the garden. Fantasy and splash. I ask my delight to express as quietly as possible. By the way, one more problem, I just can not wean my child to poke his fingers and wave his hands. Especially bright moments – this is the whole minibus early in the morning, mom, look, and the uncle snake unzipped. And pokes a finger at a man standing near our place.
My uncle is filling up with paint and trying to fasten his fly, I repeat to my son for the billionth time that poking a finger is not good, but I myself am trying not to giggle.
For some reason, my son is not indifferent to people in uniform. And he doesn't care that he is a policeman, a military man or a fireman. The main question is – does uncle have a gun? Uncle smirks, I'm blushing again.
The store is a separate story. There was a case – some sabantuy was planned, I had a bottle of beer in my basket, a bag of nuts, and something else in the same spirit. Son stomping near and looking out for something.
We reach the ticket office, and then the child notices something to him alone the desired sweet and brilliant. Eyes on me and another mom, buy it. And then the child gives out loudly: Well, you bought yourself a beer, but I need this.
Saleswomen frankly having fun, and I stand like spat. It turns out, mom is drinking, and the child is squeezed candy.
In general, the more the child speaks, the stronger the mom blushes. Another incident occurred with the teacher. At home, when I study with a child, I ask him some task and ask him: what do you think? Dite sniffs and tries to answer. And everything seems to be fine, and nothing portends trouble.
And here we go to kindergarten, we go in a group, and the teacher asks something from my son. In response, loud and intelligible: What do you think? So I blush again.
And, of course, a separate topic is the son's thinking and fantasy. I will keep silent about the fact that the playground we have is a pirate ship, and around the dragons and pirates. But there was one incident that I really remember.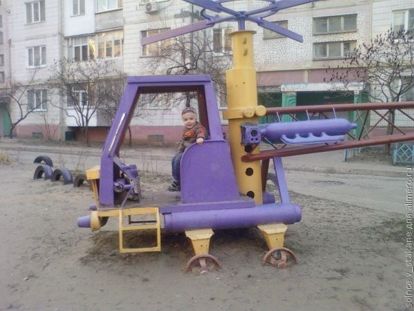 Once walking in the city, we stopped in the shade to drink water. While I was picking at my bag, my son climbed onto a huge old stump, leveled off, raised his hands up and, looking at me very seriously, said look at mom, I am a tree. I would never think of such a thing. Original thinking, do not say anything.
And your kids soaked something? Share =)