I will not say that this is a global problem with us, but it has already begun … Somehow we walked with acquaintances.
Passing by a stall with toys, stationery and other trifles, the son of a friend habitually went to the shop window and began to ask for something. Mom bought him the twenty fifth bucket with a scoop and a rake.
Recently, I barely took my son away from this outlet.
Son asked to buy another machine. I know that he will play it for two days. Such a fate befell the train, presented by the father, a typewriter designer, bought by me, and a white helicopter with caramels inside, pulled out by the son in a grocery store.
Immediately clarify that the child is 2.5 years old,for the same problem has to be solved in different ways, depending on age.
Of course, such purchases will not greatly affect the budget, but I didn't buy him this time. Why?
1. I do not want the child to think that all his desires must be fulfilled once or twice.
2. I want him to be interested in playing not only with new toys, but also in general to play.
3. I don't want the whining at the counter to be his habit.
My tactic



I do not buy myself everything like blouses, pots and lipsticks in a row, and the child should not try to get everything that his eyes fell on.



1. Explain.


Though the son is still small, I say to him: I have no money. True, it still does not really interest him: buy and that's it. Or may offer to go for the money home.
2. I try to take the child out of the store without hysteria.


I am an adult, it is not difficult for me to insist on it. But a child has one powerful weapon: he can instantly become soft, very heavy and slide to a horizontal surface, whether it be in a store or on the street. And then you have to leave the store without shopping, and carry the child under his screams and condemning glances of passersby. In fairness, I'll say that we haven't had one yet. But at home, the son practices lying on the floor, if something is not right for him.
I do not need a tantrum, so I try to make my son interested in something else. For example, I disagree with buying a machine, but here's the fruit – please. Or I suggest going to feed the kittens at the neighboring house, look at the crane and the concrete mixer at a construction site, or a flying airplane.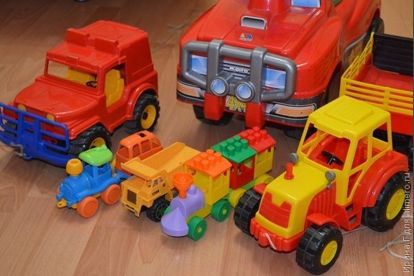 3. Pass by.


If possible, I go to the store alone (although it rarely turns out), and we go around the coveted stall in a roundabout way.
4. Alternative to a new toy.


After I refused to buy a toy for my son, we came home and built a new typewriter from Lego. Joy was no less than from the new typewriter, and even more interest.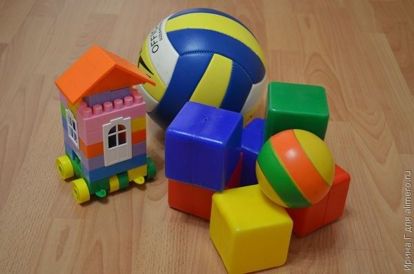 The next day, not without the influence of needlewomen Alimero, we made a garage out of the box. I believe that there are several advantages: we did not go in the wake of the child and saved, albeit small, but money. But this is not the main thing. More importantly, the son realized that you can come up with games, and make toys. And it is no less interesting than playing with a new typewriter.
While I cope. What will happen next – we'll see.
And how do you solve the problem of child moms, well, buy it?