Tomorrow we have a New Year's party in our garden. I think that says it all. And, probably, I will not be mistaken if I say that parents are worried and worried about this more than the children themselves.
Preparing for the matinee

In this matter, everything turned out according to the eternal scenario – I want the best, but it turns out as always. Why all?
I have already said that the grandmother had originally planned to sew a suit. From the very beginning I was skeptical about this idea – now the fabric will cost more than the finished product, and there is practically no time. This is me (an unfinished designer) I can look at a piece of fabric and in my mind already paint all the darts, lines and approximate dimensions. And my grandmother was accustomed to strict classics – drawings and patterns, from which even a millimeter can not retreat.
Besides, she has bad eyesight. Yes, and electricity, as I said, is turned off throughout the city — not just sitting and sewing at night. In general, I began to look for options with a rental. But even here an unpleasant surprise was waiting for me – my mother decided to join me in searching for me.
And the longer we searched, the more expensive the costumes became. Not only that – give me, though not a fat one, but for my age it is quite tall. In general, those costumes that fit him for some reason cost an order of magnitude more than the rest.
And, actually, the suit itself caused some controversy. In the garden we have the role of a funny person. The best option is a clown or parsley (although the first is preferable, since a color wig must be attached to the costume). But my mother was all wrong – or sheathe rain, or the color is not the same. Moreover, she began to be outraged by the fact that costumes at the box office look much worse than new ones.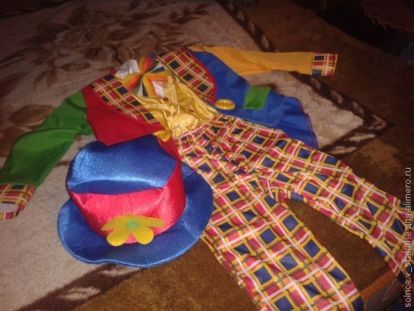 In general, by coincidence and for the sake of my already suffering psyche, we found a costume, and I bought it and did not rent it. And I did not sew anything to it, and arranged the color, and even the price is not transcendental (at the rate of 1k20, only $ 5).
Performance

This is another problem. No, we learned the verse in advance, as the teacher asked us – a month ago. And then enthusiastically engaged in the repetition of this unfortunate verse several times daily. But, in the group there are children who speak better than my son, and it was up to them to recite poems. My child on such a turn of events was offended incredibly.
And no wonder. He even went to the garden at one time with a creak. And here, literally the day before yesterday, they declare to me that he will still read this verse, because one of the children planned earlier made a tantrum and generally does not participate in the concert anymore. Now I have a panic. He knows the verse, but only that boy was trained for a whole month (sorry for being rude), making him stand exactly in front of the audience with his head held high and even accompany his story with gestures.
And I understand perfectly well that with my child for the remaining time I simply cannot repeat everything that the boy had been taught. My son knows the verse, reads loudly, but we have problems with our hands – now in our pockets, then behind our backs, then we begin to tear off a button.
And my personal opinion is the fault of the educators. If initially my son was supposed to be a substitute, then he should have been prepared at the level. I don't know how he will have to become, what gestures to learn – they don't dedicate me to the holiday script.
Camera

Last year, filmed a holiday on an old camera. It turned out frankly bad. I will keep silent about the blurred accuracy. And the sound is generally something – it just disappeared at the moment when the music in the assembly hall began to play a little louder than the whisper of the parents gathered in the hall. This time I decided to shoot just on the phone. The camera, sound, clarity and brightness have already checked, the phone is charged – I am fully armed.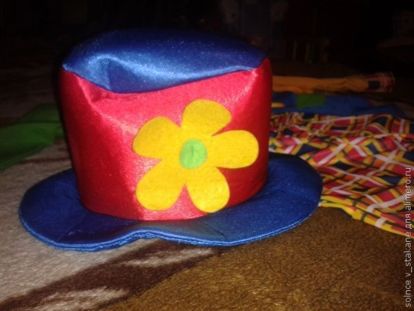 In my opinion, I described the main problems of our pre-holiday bustle and preparation. How do you prepare for children's matinees?