My girl had a birthday. I was very worried the day before, because after all this is her 5th anniversary. I wanted her to remember this day for a long time. Not just a celebration, but also gifts. Presents for the baby are very important what to say.
Preparation for the holiday
Birthday is a sad celebration only for parents. Especially when you look into the empty wallet. But it is roughly said. Of course, a birthday is the brightest and most joyful event in a person's life! Therefore, this day should be extraordinarily beautiful and good.
For the holiday you need to prepare. But how? Usually we go by car and purchase in advance all the necessary products for the festive table. The house also needs to be put in order. I usually do general cleaning throughout the house. And if I do not have time at all, I tidy up as usual.
I seek out interesting recipes. But usually I put on the table proven dishes, the taste of which I know by heart. And for dessert, as always, cake. I always worry about the preparations. And in vain. All leave well-fed and contented.
But to eat is not the most important thing, though not the least. We still love to have fun. They used to play music and dance or just listen. I remember we even had contests. But such fun was long ago, in large noisy companies and without children. Now I think first of all about children. And trying to make fun of them.
On this birthday, we played with balloons, blew soap bubbles in turn and recited poems. And we parsed the package (the husband took the order, he came just in time). It had games for the daughter. The godfathers decided to recall their childhood: they played dominoes with the goddaughter, collected puzzles, and painted them in coloring.


Presents
Honestly, choosing gifts is the most difficult thing for me. The fact is that I am very afraid not to please. Only knowing the person and his tastes well, I can go shopping with confidence. The most extreme case, but always present for the birthday, a gift is money. But you can't give them to a child …
The child is waiting for a gift, in a box with a bright bow. Especially from the parents. And if mom and dad give a 5-year-old child money in an envelope – this is somehow callous in relation to the baby.
My daughter often changes plans. In the evening we agree that we will go to visit our friends, and in the morning she declares that she will not go anywhere. In general, her mood is changeable. So with the choice of clothes, shoes and other things. With gifts, the situation is the same. She listed a lot to me, but then she said: Mom, choose it yourself. What you give, it will be. Perhaps the child himself was tired of his thoughts.
My daughter, I decided to give flowers in the first place. I want her since childhood to know that girls should give flowers. I want her to be worn on her hands and presented with chic bouquets. In the meantime, my husband and I give our daughter delicate flowers.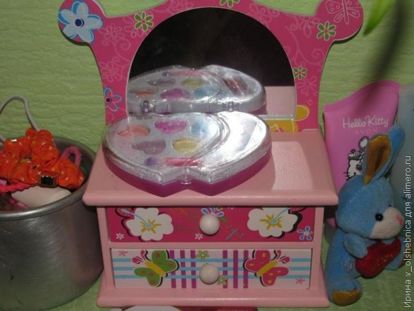 Since she is interested in cosmetics and has long been saying that she needs something for girls, I decided to give her a jewelry box. In it, she now keeps her jewelry (bracelets, rings and necklaces).
We also bought her original puzzles, a lot of colorings (she loves to draw and asked to buy), books with poems. Our parents and godfathers donated money. And we began to save them on a bicycle or rollers.
How do you celebrate birthdays? What did they give to their children for the 5th anniversary?