We already have a certain tradition – we come to kindergarten almost among the first. At least in our group we are always the first. Yesterday this fact was especially relevant – my son sowed.

Old New Year in kindergarten

I did not have time to change the child, as the teachers brought my child into the group, pouring wheat into his palm. It was not for nothing that we spent several evenings teaching congratulation rhymes.
The night before yesterday, the whole group of children went to visit the neighboring groups and there they were generous. The son was delighted. All the way home, he told me how they recited poems, the girls danced in wreaths and with handkerchiefs, and then they all gave sweets and cookies.
All the parents bought these sweets and cookies in advance and took them to the group on Monday. I remember that in the villages we were asked to limit ourselves to soft marmalades or chocolate candies, since the children are still small – hard candies will just swallow. Now there are no such restrictions anymore.
In general, I bought my son a package of bags and a bag of chocolate bars. I decided to do without cookies. What I liked – the request for the purchase of sweets, no parent has ignored. Candy and cookies enough for all the kids.
I also liked the organization of the event. After two weeks of vacation, we came to the garden on the twelfth day. And the very next day, the girls sang chants and even danced, and early in the morning the boys sowed the whole kindergarten with wheat. For such a record time of all, organizing and doing everything is talent. Our teachers need to erect a monument.
And the children are delighted. My son is absolutely not shy to the public, he smiles, he tells poems and, in general, the future actor. It is perfectly. The teachers, by the way, noticed this quality too. Not for the first time before any performance, the children begin to cry, refuse to speak, and my child is always happy to do everything they ask for.
The process of sowing the kindergarten was a great success. Especially considering the fact that at home the child has already practiced, scattering wheat throughout the corridor and generously sprinkling an unhappy cat. And encouragement in the form of sweets is the best incentive.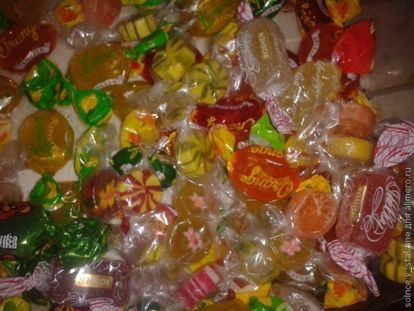 Now all this action is limited to performances in kindergarten, but I think that in a couple of years, the son will happily rush to his neighbors, kolyaduya and sowing for sweets and money. In my opinion, in childhood we were all that way.
And your kids are generous / carol?