When my daughter was two years old, I gave her to kindergarten. As I already told, we were enrolled in a group with children older than a daughter for a year or even two. This added difficulty to the adaptation process. Indeed, compared to children who already knew how to eat, dress and wash themselves, my baby looked like a helpless kitten.
At any moment I was ready to surrender and pick up the documents. But it was my life that I had to go to work, and there was no one to stay with the child. I did not have a husband at that time, my parents worked, and there was not enough money for a nanny. Therefore, I had to take myself in hand and direct all efforts to ensure that the daughter adapted as quickly as possible to a new life in the team.
I added fuel to the fire and the grumpy teacher, who, in the presence of other mommies, said that I had been sitting on maternity leave for two years, and had not taught the child to dress independently. What I felt at that moment could only be imagined. Thanks to the advice of acquaintances of more experienced mothers, I began to teach the daughter of independence. The biggest problem was dressing.
The elderly teacher, apparently, was not going to waste her energy on dressing the children. Very often I took my daughter from a walk in unbuttoned pants, an untied hat, etc. Conversations with her or with the head did not help. I had to urgently teach the baby to dress without help.
Looking at how other children were dressed in the group, the daughter began to imitate them. The most important thing at this stage is not to try to do everything for the child. Even if I was in a hurry, I tried to wait patiently for the baby to cope with a naughty leg or toe. Very often I had to dress her up, but how much pride was in the little eyes of such independence!
Now my daughter is five years old. My daughter is used to dressing on her own, sometimes she doesn't even allow me to fix my obliquely wearing cap. In the locker room, the moms of other children look at her in surprise, setting her as an example to their children. And we are surprised to look at these mommies who wear socks to their five-year-old child.
Do not scold the child for the fact that he dresses long or does it wrong. In this case, just help him – correct the socks, heel-clad forward, or perepegite wrong buttoned buttons.
Do not forget to praise the child for independence. This kids are very encouraged!
Coming home from the garden, my daughter and I often dressed dolls. It is no secret that this activity is like for all kids.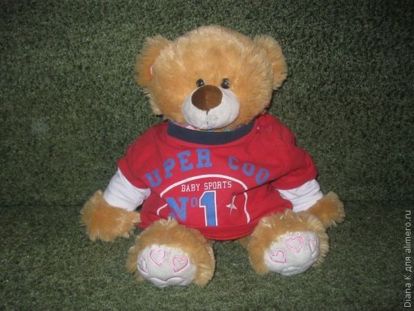 In the event that the child flatly refuses to dress, teach him gradually. Putting on a sock, pull it only half, offering the baby to finish the process on their own. Do not shout at the child in case of protest, but communicate with him.
For example, my daughter didn't want to wear her pants for a very long time. This is despite the fact that she always dressed pantyhose quickly and correctly. The reason was trivial: the daughter did not know how to put them on correctly, because there are two seams on the pantyhose behind, and the pants are the same! As soon as we understood this question, the problem disappeared.
Do not expect instant success from a child and be patient. He is very useful in raising our children!