Recently, more and more I become a participant in conversations on this topic. In the fall, children start to get sick more often, especially if they go to kindergarten. So it begins: antiviral suppositories, syrups, pills, drops … One helps one, the other helps another, the third is nothing at all.
My topic is not a research work on the topic of medications, but simply reflections and doubts about this.
Modern antiviral agents have come up with a lot, although quite recently the treatment regimen for viral diseases was simple: bed rest, heavy drinking, vitamin C. And only then, if complications such as a runny nose or cough started, antibiotics were used.
What are antiviral agents
I understand that medicine is not in place, but painfully famously medicines appeared to fight viruses. Now, if a child gets sick (and an adult too), doctors must prescribe something antiviral. For example, my child, despite the fact that he was ill a little before the garden, had already tried the candles Viferon, Genferon, drops Aflubin and Derinat, Anferon tablets, Tsitovir-3 syrup.
I am far from medicine, I didn't go into the study of this topic, but as far as I understand, there is not a single medicine that kills the virus. There are only drugs that affect the immunity of the sick child or drugs that in some way inhibit the reproduction of viruses.
How to understand if they help?
Reading reviews for such drugs, you make sure that there will be 50 to 50 positive and negative feedback on each one. You know, sometimes it seems to me that we, to put it mildly, deceive us. All antivirals are quite expensive, and they need to be changed. This means, even if I still have medicine from the last time, I should buy a new one again at the next child's illness. Again, how to verify that it helps?
Here is an example: Masha's mother gives Anaferon for prophylaxis, and she does not get sick. And Sasha also eats these pills from the morning, but she still gets sick. The machine, mom, of course, will say that the medicine helps them, although, perhaps, do not take his child, he would also have been sick a little. To tell the truth, Sasha's examples are much more …
Nothing changed…
When my daughter was growing up, and this had already passed 20 years, there were no such drugs. Now, when my son is growing up, I somehow do not notice that the treatment of a cold has become much easier, and it passes faster. Yes, and noticed on myself.
Just recently, my daughter and I had another cold, obviously of a viral nature, since I got infected from my daughter when she arrived for the weekend. Symptoms were the same: runny nose, throat, cough, no fever. Were treated with herbs, honey, cough pills.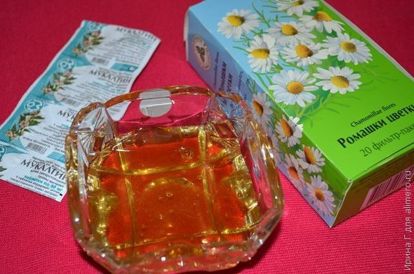 If we went to the doctor's office, she would have discharged Kagocel or Ingavirin, which is 600 rubles (I'm saying, because it was already more than once). We did without antiviral drugs and recovered in 5 days. I do not think that by accepting them, we would say goodbye to the disease more quickly.
Only two antivirals were discharged from the whole treatment to the son who was sick 2 weeks before us. Something I did not notice that his immunity was hard earned. All in all, there was a runny nose, and as a result they ended up with antibiotics and protargol.
Of course, I don't want to risk the health of the child, and I treat with exactly what the doctor prescribes, but the worm of doubt gnaws anyway. Moreover, reading recently about one of the drugs, I came across information that there is some kind of not very useful substance in it, which, for example, in America, is prohibited.
Immunity of the child is the most important thing that affects the frequency of his illness and how quickly he recovers. Only now he should be formed by himself or under the influence of drugs?
Girls, can any of you know for sure: antiviral drugs really work?