I already wrote about the product from the children's series Anelis – shower gel with glitter. They are our purchases in the shop of Belarusian cosmetics are not limited. The daughter also wanted to buy liquid soap in a beautiful pink bottle.
As I have long noticed, packaging for children is of great importance. After all, they still do not know how to read and in stores are guided solely by visual perception. Knowing this, the designers of the Belarusian cosmetics company Vitex and created a pink bottle with the image of a beautiful girl cat on the label.
Personally, I was attracted, of course, by the dispenser. Its presence makes the use of the product more convenient, because a piece of soap often falls out of the hands, water flows from it into the soap dish. And here it is enough just to bring a hand and press the mechanism.
The manufacturer also did not stint on the words – the effect after use is promised a magic one. Just listen: Liquid Cream Soap Kis-Kis for real princesses. The feeling of purity and freshness will create a good mood. Kis-kis … Kisa is already purring in your palms! And how after these words do not buy baby soap? 😉
A plastic bottle with a dispenser with a capacity of 300 ml costs about 80 rub. (18 UAH), as well as similar products of other domestic producers. True, usually baby liquid soap is available in smaller containers.
The label indicates that the product is intended for children aged 5 to 8 years. Perhaps it follows from this that it should not be used for washing children, but the product is ideal for washing hands.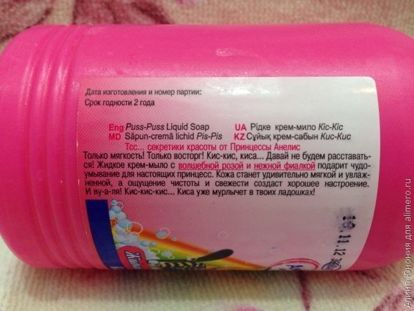 My daughter and I really liked cream soap – the smell is very gentle and pleasant, just pressing the dispenser is enough to thoroughly wash the hands of both adults and children. The mechanism is excellent, even a preschooler can click on it.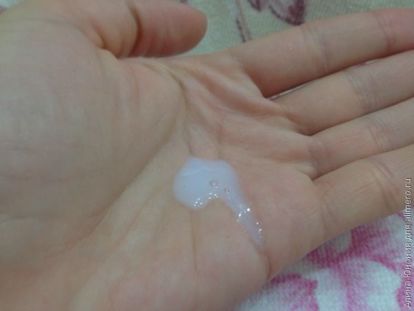 After use, there is a feeling of purity and freshness, the skin of the hands is smooth, delicate and smells nice.
We usually have no problems with hand washing, except sometimes we have to remind our daughter about this procedure. But with the advent of Kish-Kish cream soap, our daughter runs to wash the pens without any reminders (she probably waits for Kish to appear in her hands).
In the composition, like in other products of this series, there are extracts of rose and violet, also has bisabolol, glycerin and grape seed oil. Not without sodium lauryl sulfate, but I suspect that without it the soap would not foam.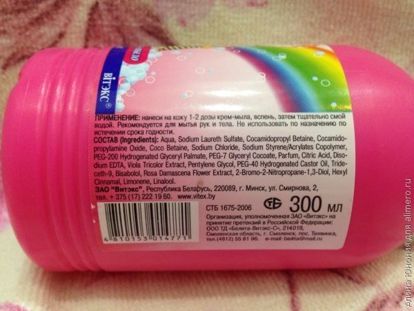 The label does not indicate whether the soap is suitable for contact with the eyes, we did not check this fact with the daughter, and she usually washes her without plain water.
I am pleased to recommend you and your children Liquid Cream Soap KIS-KIS from the Anelis series from Vitex. And do not try to throw away an empty bottle after use, you can pour any other soap, shower gel or dishwashing detergent into it (believe me, this is very, very convenient).
What do your children wash their hands with?