Today my daughter said that she loves winter and spring most of all, because in the winter New Year, and in the spring her birthday, which means that she is guaranteed to receive gifts.
Indeed, a month is left before the holiday, and we have already prepared the contents for a bag of Santa Claus and are looking forward to the joyful reaction of our little one to the fulfillment of her cherished desires.
Unfortunately, not all children have holidays with gifts. After all, it often happens that parents do not have enough money … And how many children grow up without parents, and there are no one to fulfill their dreams? In our power to please unfamiliar children with gifts, especially since it is not as difficult and expensive as it seems at first glance.
In his five and a half years old, the daughter of my stories knows about children who live in orphanages. For several years, our gymnastics studio has been organizing a collection of gifts for such children. And we, along with our daughter, choose our wards from the list of inmates of orphanages.
This list shows the age, name and hobbies of the child. Desires are absolutely simple – a set for drawing, beadwork, children's model of wrist watches, etc. We choose gifts together, pack them in a beautiful box and give them to the studio administrator.
So unexpected and pleasant was to get last year. postcards from children with thanks and best regards. And it becomes so warm on the soul that we presented a New Year's tale to someone other than our own child!
There is also an educational moment. During such events, a kind of revaluation of values ​​takes place in the daughter. It's funny, of course, to write such a thing about a child of preschool age, but this is true.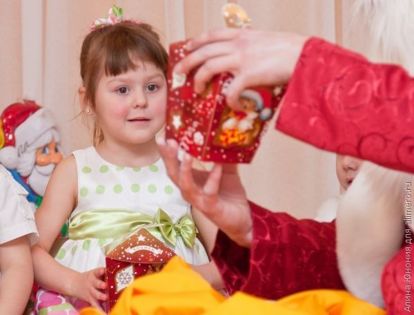 This year we have already prepared a gift for the girl on the projection of a gymnastic studio, but we did not stop there. On the Internet, I found the site of a charitable foundation, which posted scans of letters from children from orphanages and boarding schools.
Believe me read without tears these letters are impossible. An hour ago, I explained to my daughter that buying chocolate eggs every day is expensive, and then I read that a girl of her age dreams of sweets, sugar in cubes and a beautiful red cup.
Desires are striking in their sincerity and simplicity. Some people need cotton buds and shower gel with the smell of orange, and someone dreams of a doll as in advertising, wet wipes with princesses and the usual teddy bear! And everywhere sweets, sweets, chocolates! And all this is written in children's hands and is accompanied by their own illustrations …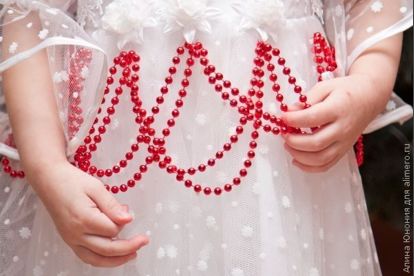 Either I am so emotional, or it is a normal reaction, but without tears I cannot read, write and talk about it. Is it worth mentioning that we will certainly fulfill at least a few New Year desires. And at the request of the fund coordinator that I sign the New Year card and present myself as a kind Snow Maiden Alina, I burst into tears.
Certainly impossible to help everyone. Of course, on this basis, many fraudsters and charlatans are now profiting. But I think that I have no moral right to pass by.
Remember, the famous parable about the starfish, which lay on the shore? The man told the boy that still millions of stars would die from the tide and his attempts would not change anything. To which he replied No, my attempts will change a lot … for this star!
Take a look around, it's so great to fulfill children's desires!