Did you have such a thing that in childhood you said to yourself: When I grow up, will I never do this to my child? I promised myself that I would not compare my children with others.
Unfortunately, my parents often turned my attention to my girlfriends, classmates, and for some reason always compared to me they looked better. It is clear that all parents want their daughters, son of a good life, they want to make them better than they are. Apparently, my believed that if before me there would be lively illustrative examples, I would see what to strive for. In adulthood, this opinion hurt me greatly. My self-esteem is still much lower than it could be.
But Tanya is not that you …
I hate the phrase Look at her (him), not like you. And then you can substitute any word appropriate to the situation. Contrary to me, I didn't want to become the same peer I was compared to.
About the race of achievements among young mummies, I generally keep quiet. I remember that it was worth talking to one of the adults in the sandbox, as it immediately began … How old are you? And how many teeth? And we have already begun to walk (sit, stand, count, read, swim, etc.). What are you, not yet? Well, so you go to the doctor (massage therapist, speech therapist, psychologist, coach, etc.).
And then, as luck would have it, the book comes across. After three, it is already late, and it begins to seem that your child has not received the necessary development, while the rest are novice academics, no less.
My child started to walk late (after a year) and talk. But closer to two years caught up with their peers in their development. I did not hurry him and did not compare with others, which is now very pleased.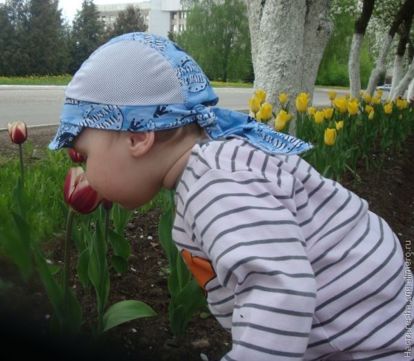 It's ugly to compare, but we still do it.
You can compare the child. But only with yourself! For example, I often tell my son that today he came from a walk not as dirty as yesterday. Or that on the playground he behaves better than when we walked in the yard.
But sometimes I, in spite of my promises to myself, compare my child with others, and automatically. Today, persuading my son to change clothes in the kindergarten, I said that the girl-neighbor was such a good fellow – he was quicker to wear sandals and shorts. I try not to repeat this, I myself know how offensive it is when you are compared with others, and you turn out to be a sluggish slug or mascara in their background.
So far we have one baby in the family, but I suspect that many parents cannot get away from comparing one of their children with another. They still have phrases like them, but Misha, when he was at your age, already tied the shoelaces himself, and you can't even fasten the velcro. And similar offensive comparisons.
In general, in my opinion, to compare your child with others is a useless and thankless task, but you realize this with time.