I do not like weapons. Moreover, in all its manifestations. When in some program on TV they ecstatically talk about super-duper modern types of weapons and their remarkable characteristics, I see only murder behind all this. I do not know what should happen so that I can buy a pistol for my son. I do not promise, but on my own initiative I will never do that.
Maybe I'm wrong and there is nothing wrong with that. After all, at all times, children played war and a gun or machine gun was used in toys by every boy. Only now I did not see modern children, so that they would play war. It is often necessary to observe how a boy, armed with such a gift, is aiming at his mother, grandmother or someone else's aunt in the playground.
The case of childhood
I don't know why it got stuck in me. Perhaps it was the incident that happened when I was still small. My story will be short: one boy, playing, aimed at the other and pulled the trigger. The gun was real and loaded. That's all. I remember him from the parents' stories, but it seems to me that I saw the death of this boy myself.
Of course, toys have nothing to do with it. Of course, the owner of the gun is to blame. But still, I don't want the children to play killing …
Can this need?
I have long decided for myself that I would not give a weapon to my son. My two-year-old child has different toys, except for all sorts of automatic pistols. But recently he surprised me. Found a plastic part in the form of a remotely resembling a pistol and portrayed what shoots! Sometimes a stick serves him as a pistol. Of course, by virtue of age, his game comes down to onomatopoeia and accepting appropriate postures.
He spied it at the other boys and, perhaps, saw it on TV (no wonder). His five-year-old relative also sometimes comes with a gun. Honestly, when my nephew targets me or my daughter (he loves to play with her), I feel uneasy. I'm not scared, I just want to understand what this game means to him?
Some psychologists say that aggressive games are even useful for children. The child throws out his negative playing, but not really. But also in these games lies the danger that the child, on the contrary, may become aggressive.
Teachers try not to give toy weapons to aggressive children. By the way, there are no toy weapons in our kindergarten.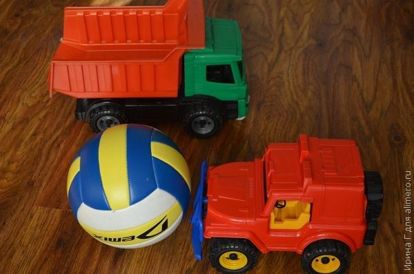 If my child once has such toys, I will try to treat its games more carefully.
1. I will ask him not to aim at people (except for the comrades in the game).
2. I will explain to him what a weapon is.
3. I will try to play other games.
4. I will observe if the game with weapons is not his favorite hobby. I think in this case it is necessary to be on my guard.
5. I will not buy weapons with any types of bullets.
I still think it's not at all necessary for the boy to play with a machine gun. In the end, for the boys there are many other interesting and useful activities: sports, equipment, Cossacks-robbers.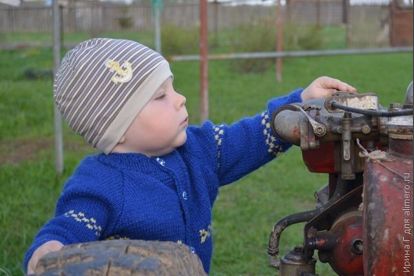 Learn to shoot at a conscious age.
Interestingly, children who survived the war, who saw their loved ones die, play with weapons?