Recently, a conversation arose between mummies walking with their kids on the playground and it touched the aggressive behavior of young children. Agree, a burning topic. There is always one or one badass who offends younger ones, fights or takes away toys from weaker ones. And I remembered one story that happened in my family.
When the aggressor is your own child
I have a daughter, now she is a big girl. When she was about two years old, we went to a development group. At first everything was fine, but soon my girl started pushing the children for no reason at all, and even bit one boy. True, at the same time she tried to hug him, but he was not given. But the fact remains.
Naturally, I made comments to her, and for me it was a great disappointment, because I knew how sweet and good my child was. While everyone else may have seen in her an evil and aggressive girl who just looks who else to offend. Everything was complicated by the fact that she is large and it is quite difficult to offend her.
I could not find a way out of this situation myself. Scold the child? Punish? I believe that this cannot be done endlessly, especially since such small children are rarely stubborn, and if you start to insist on something too much, they will do exactly the opposite. In general, I decided to go for advice to a child psychologist.
After listening to my confused speech, the psychologist gave me the following recommendations. First of all, she drew attention to the age of the child. At the age of two, children still do not know what is good and what is bad, and therefore, by doing some act, they test this world for strength. They kind of ask adults: what if I do this, what do I get for it?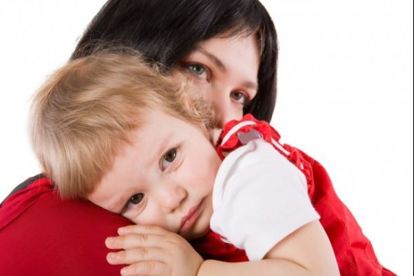 Therefore, if a child bully, fights, it does not mean that he is bad. He does not yet have an idea of ​​the limits of what is permitted, and it is we who adults should set these limits on time. Of course, it is necessary to pay attention to aggressive behavior and tell the child about its inadmissibility.
In the end, after a while, such flashes of my child's misbehavior stopped. She grows a caring, kind girl. And now I think what would have happened if I hadn't paid attention to her aggressive attitude towards others in time? After all, some mothers believe that at this age it is still useless to correct the bad actions of a baby, he says, he still does not understand anything.
Remember, your baby is a personality and his behavior in the future depends on what attitudes you give him from early childhood.