I consider myself a creative person. But what is creativity? Especially when it comes to children? At first it seems that working with children is easier than ever. But then you realize that organizing creative activities for your own child is difficult and time consuming.
Errors encountered on the way
I believe that it is very important to engage in creativity with children for their common development. Just think, what could be more interesting than modeling, drawing or making crafts? Creative activities develop imagination, logic, perception of the world, nature. No matter how cool the newfangled and relevant toys, but creativity for children still remains a favorite and important activity.
But studying with my children, I noticed a few mistakes, which I myself admit. As it turns out, there are such mistakes not only for me, but also for many mummies. They are quite common and have begun to complicate my life, and even spoil relations with my own children. Check if you make the same mistakes?
Do not engage in creativity
I admit, we had this. At the tender age (1-2 years), I practically didn't play creative games with my older daughter. I had many reasons for this! I kept thinking that she was still small, she didn't understand anything, I don't want to waste paper and paint, after such classes a long cleaning.
She is now (4.5 years) mixing colors with each other, which is why I get angry and swear. But, to be honest, I realized that I was wrong. I still had to deal with it before and are not afraid of mixing colors and spoiled paper. I look at the younger son: he repeats everything after his sister. They draw together, and just crap something. This is their creativity, their development. And, I think, the sooner kids show interest in creativity, the better!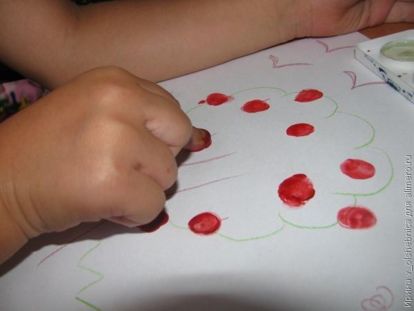 The desire to show how to
Of course, we must show the kid how to properly hold a pencil, how to be neat and diligent. But sometimes we get too carried away. My girlfriend goes too far. Why? Because she is so passionate about the result that she is ready to do everything herself (instead of the crumbs), only so that everything is neat. Is it correct? And how, in this case, can a baby learn the very accuracy?
Here is how for me, it is worth giving the child freedom. In the sense that in something he can study himself. Naturally, it is necessary to support it, but not so much to do everything in its place.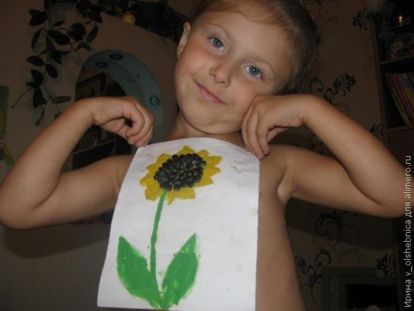 Engage only in creativity
My other friend is an artist. She, along with the baby draws. But It is worth noting that in addition to drawing, they practically do not do anything more. I believe that we should not forget about other types of creativity and development of the child. At one time, we also only drew. But, developing artistic creativity, one should not forget about the development of speech, intelligence, etc.
We are all creative … And developing the creativity of the kids, we develop his personality. Have you made any mistakes? What kind?