Of course, every mother wants her child to be the most intelligent and developed among peers. This is exactly what most of the early childhood development schools are designed for. Let's look at the most common options for extra classes for preschoolers.
Today a foreign language is offered to learn from the cradle. Popular is the method of immersion in the language environment – during classes the child does not hear a word in his native language, respectively, he remembers the phrases entirely and the expediency of their use.
The cost of such classes is about 3000r. per month (12 lessons per hour). Children play, listen to songs, engage in creativity – all this is commented on by the teacher. Wishing to accept from six months of age.
We have children in kindergarten (4 years), who have been attending such groups for 2 years. Honestly, I am not thrilled with their knowledge – they cannot support the dialogue, it turns out some kind of porridge from a mixture of Russian and English.
My daughter and I were in several test English lessons for kids – I didn't like it, because I can give her the same thing for free. If your level of knowledge is far from perfect, developing cartoons and games with elements of a foreign language will help.
Starting at the age of 4, you can begin to lead your child to creative activities – drawing, applications, modeling (made from clay and clay) and other master classes.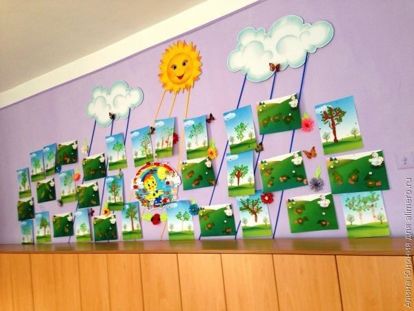 Often, cafe-restaurants spend open days with the participation of children – modeling dumplings, making cakes and even sushi, pastry lessons. Some classes may be free.
Most sports sections produce a set of children not younger than 4 years old – tennis, dancing, ballet, ice skating, gymnastics, ballet, etc. Team sports are designed for more adult children.
In principle, you can start to engage in earlier (the daughter began at 3.2 years old). However, in this case, the classes are more generally restorative in nature – OFP (general physical training), they are taught the skills of handling basic sports equipment, develop flexibility, strengthen the main muscle groups.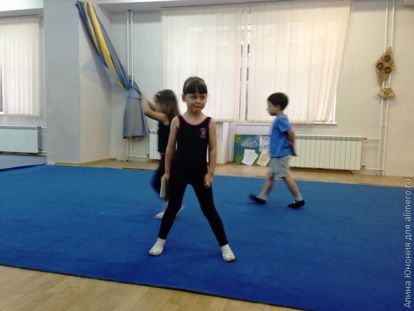 Theoretically, parents can also provide a certain level of physical fitness – cycling, rollerblading, active games in the fresh air. But classes in clubs also teach the child to discipline and organization. While classes with parents are not so regular.
It is no secret that nowadays the requirements for a first-grader are quite high. If earlier we were going to school, unable to write, now children in elementary school already solve sudoku and other logical tasks.
According to reviews of girlfriends whose children already go to school, it makes sense to take the child to logic classes just before entering school (for a year, for example). And more earlier development is more entertaining and not at all mandatory.
I took my daughter to a trial lesson of such an occupation – he struck me. Within an hour, the three-year-olds sorted the fruits according to their belonging to vegetables or fruits, folded puzzles and arranged figures on the instructions of the teacher – on the left, on the right, in front of, behind. In general, elementary activities that any mother can spend at home.
The choice is yours – to take the child to extra classes or not. It seems to me that it is worthwhile to analyze in advance what you can do with your child and what you can not do with it. Also, do not load the baby to the maximum – the daughter attends training sessions three times a week in the evenings and this is more than enough. These 2 days are free for us to rest, and I have no idea what it would be like if they were also busy.
Also it is necessary to understand in advance – what the baby needs, and what you need. And if you drive a one year old child to English, then determine if it is necessary for him or so that you proudly tell your friends that we are busy, go to English !. Maybe it's better to frolic on the playground?
The best option – the presence of additional classes in the kindergarten. Usually they are charged extra, but the plus is that you do not need to ask for leave from work to take the child to another place.
And how do you feel about additional classes for preschoolers?