All our lives we communicate with other people. First, this is the family in which we grew up. And secondly, these are all the people we somehow encounter in life. They not only surround us, but also play a role for us.
I lead to the fact that it is impossible not to communicate. One way or another, but we greet our neighbors, we go to buy bread and groceries in the store. Guests come home to us and we talk. You need to always communicate! And finding a common language with people is also necessary.
Everything goes from childhood, agree with me. From an early age, we teach our child different skills and habits. We say that is useful and what is not. We are trying to give something in life and teach something. The child is very important to learn to communicate, is not it?
After all, besides the family, he will have to be in other groups, with other people. This is a garden, school, educational institution. And then, this is a circle of friends, company, work. For example, I always wanted my son and daughter to be able to behave well in a company and I was not ashamed of them.
Soon my son in kindergarten. I am very afraid of this period. Because the son is not very well perceive new people. He may be shy or afraid. It goes without problems, it is only for friends and relatives. And when it comes to children, he feels comfortable and confident, if there is a sister next to him.
She behaves like a big brother. And can protect and ride it on a swing. If someone offends, she says: Do not hurt my brother! Of course, with such a sister defender nothing is scary! Here only they will go to different groups. Yes, and it is time for my son to be able to stand up for himself! He's a future man!
Adaptation is a period when you need to get used to new conditions. Sometimes it happens that the new conditions do not fundamentally coincide with those in the family. I had it with my daughter. She loved to sleep until 8-10 in the morning. And at lunch she refused to go to bed. No matter how hard I tried, I could hardly put her to bed.
She goes to kindergarten with pleasure now. But getting up early and sleeping at lunch is still a problem. And my son, on the contrary, is a lark. He now, for example, gets up at 6-7 in the morning. And this despite the fact that I did not teach him. Just everyone has their own biorhythms.
I think we will have no problems getting up early and going to the garden. But how will he adapt to the new team?
Adaptation of the daughter
We are now resting by the sea. On the first day, my daughter found friends here. She built a house of sand with a girl, then went to the sea with a boy. Together with one year old children played in the sand. In general, she can find a common language with any child.
And when we were traveling by train, she talked to a boy of about 18. He asked her something, probably, what was her name. In the end, she told him everything: the names of grandparents, the age of the brother and the number of cats living in our home. Bore, as they say. 🙂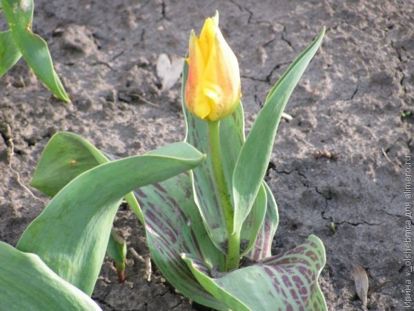 But not always she was so sociable. At the age of two, she refused to speak at all. I think because she started going to the nursery, she was stressed. The children there were different. Some offended her, the teachers also did not differ professionalism. Here is a child and worried.
To my great happiness, we transferred the baby to another group and she happily began to attend kindergarten. And then her friends began to appear: in the garden, in the courtyard, in the development center and in other circles.
Son's adaptation
My son is shy, as I said. He does not always respond to strangers. And I do not know how he will behave in the kindergarten either. In principle, at the playgrounds, he always gives way to girls, takes a turn at the hill, shares toys in the sandbox. Everything is standard.
But in the kindergarten there are teachers, except for children. It is very important for me that my son is able to perceive them normally and not be afraid.
How do your children adapt to the new team? Does everything go well or painfully? And what do you do to make the adaptation period easy and easy for them?