Lucky moms whose children went into the garden without any problems. I do not belong to such lucky ones, and we had to live under stress for several days. But, in any case, for a child getting used to kindergarten is a difficult period. Even if the child does not cry, he still gets used to it. And how things go further depends largely on us.
Having given my son to a kindergarten, I refreshed my past experiences and remembered how my parents should behave during this period.
Do not worry

All around repeat: Do not worry! Or, at least, do not show it to the child! Yeah, like it's so easy! I was worried, but somehow I didn't have any heart experiences. And then, chpok! and how something was turned on.
True, I tried not to submit the view and cheerfully spoke the teeth to my son during the gathering in the garden. Fortunately, this period did not linger here, and I did not have to torture myself for a long time.
Do not discuss problems with a child

Every friend considers it his duty to ask: How are you? How to go to kindergarten? In our first difficult days I tried not to razmusolivat this topic – the son is nearby, listens. My stories were short: Three days went, got sick.
Do not talk badly about caregivers and kindergarten

I remember how my daughter was transferred to another group, to children who are closer to her in age. The teacher (from whom I did not expect it) began to lament with her: She will be bored with them, they are all small there, ask for them back.
My daughter immediately realized what was happening, and we had to practically go through the adaptation again. Explaining why she did not want to go to kindergarten, the daughter spoke with the words of this tutor.
It is clear that if we tell our friends about how bad the teacher is in the group, or what bad toys in the group, the child will learn it. So would he want to go there?
Do not make complaints to staff

At least with a child. We will scold and leave. And the child will stay with bad aunts for long hours for him. And the impression of a kindergarten in a child will be negative.
Some parents do not want to understand this, and sometimes it happens with children to quarrel with teachers. Maybe they are right in their claims, not for me to judge. Only not through the child's head.
Do not drive a sick child into the garden

First, it is irresponsible towards other children.
Secondly, why? I can not understand my friends who took a cold child to kindergarten. In the morning they will give medicine, they will wash the nose in the garden.
I must say that there are no problems with the hospital ones. As a result, the girl went to the garden with tears and then only got even more sick. Still, getting used to a new turn in your life is better in a healthy state.
Do not change the regime and habits at home

Let everything remain at home as before, and wean off the nipple, bottle, and tit (we all have one) for later. My son and I come from the kindergarten (from lunch) and continue to continue our usual routine: sleep, walk, play.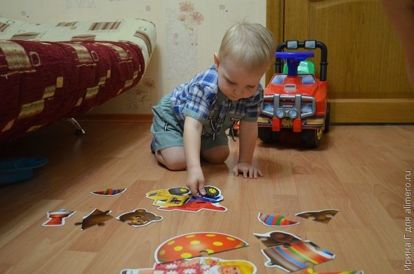 Do not run headlong to work

At least, if possible. To give the child time to get used to. For example, I am not in a hurry, despite the constant reminders about myself of my superiors. I am a child more, sorry.
Hugs, kissing

We need a baby caress now more than ever. He has to be sure a hundred times a day that his parents love him, they will never give it to anyone, and they will come for him.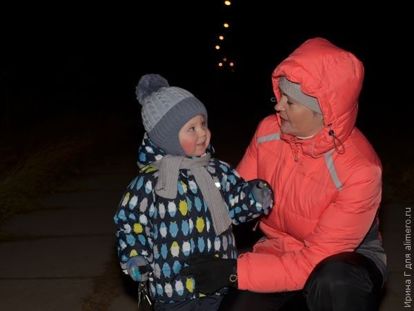 All these rules have one goal – to create a positive attitude towards the kindergarten and a positive image of the institution itself. After all, the child practically lives there … And whether it will be interesting and comfortable for him there is the work of educators. The main thing is that used them lucky. What I sincerely wish everyone.
Do you agree with these rules? Or maybe I missed something?