Respect for the labor of others is an important component of the child's educational program. If a kid appreciates the efforts of others, a neat, stubborn person and a moral person will certainly grow out of him.
Pay attention to the kid that almost everything around is the result of human labor. Show how employees ZhEKA ennoble flowerbeds, janitors sweep the streets, painters paint the walls, etc.
Explain that work must be respected, and that is why it is impossible to walk in the flower beds (and not because the flowers hurt), you cannot paint on the walls and throw garbage on the ground.
The family also needs to practice the cult of labor. That is what we do when we ask not to walk by the washed;)
Thank your spouse for the crane, which he repaired. Close ones, in turn, should thank the hostess for cooked food, for example. Introduce the child to the cooking process, let him see that the food does not appear from the refrigerator or the store, but first you need to buy food, then carry out certain manipulations with them. After this, the baby is unlikely to twist his nose, they say, I don't want it, I want another dish.


Value of things
By the age of four, the child already understands that money is not taken from the bedside table, but it is necessary to earn it, that is, to work hard. That is why their spending should be approached responsibly, as well as to things that are acquired.
I already wrote about the rules of prohibitions – they must be permanent. It's quite difficult for a kid to figure out why one can knock down socks in one (inexpensive) shoe, for example, while white shoes should be worn carefully.
Yes, it makes sense to put something more durable and non-marking on the platform, but this does not mean that such things should not be treated carefully. Of course, there is a category of things that are completely unsuitable for an active walk – shoes with rhinestones, lace dresses, etc. But the child must understand that it is unacceptable to spoil things specifically.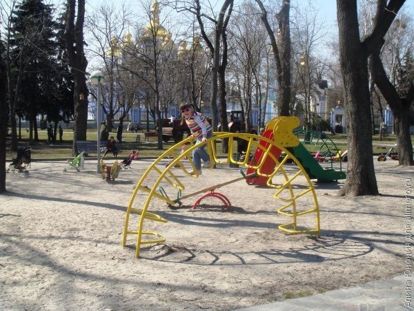 I have a fad about things, I respect and take care of clothes, I always think carefully about my daughter's wardrobe and get very upset if things cannot be worn because of the stain, for example. I am trying to tell my daughter that everyone should be beautiful, clean and neat, and she is very upset if she accidentally stains or tears the thing. Immediately declares that he does not want to look like a trash cat.
As I mentioned in one of the topics, the piggy bank was very helpful in this aspect of my daughter. Sometimes she herself suggests: Let's not buy unnecessary nonsense, but rather we put money in the piggy bank in order to collect a doll.
You should not encourage thoughtless waste of money, focus on the necessary purchases. Explain that if you buy, for example, another unnecessary toy, you will have to refuse to buy something else.
Preschoolers are already old enough to have an idea about the work of adults, its value and respect for it. Do not encourage running around in flowerbeds and pouring a plate of borscht on the floor. Well, it's a baby! – not an excuse.
Remind the child how upset he is when all the 20 pascuits he so hard and sculpted were destroyed by another child at one moment. True, he was unpleasant? That's unpleasant for adults, if their work is not appreciated.
And how do your children treat adult labor?