Unexpected nausea, vomiting and the smell of acetone from the mouth – these symptoms scared me when this trouble first happened to my daughter. She was 3–4 years old. It's good that we had a friend's pediatrician's doctor who talked by phone about what it is and how to deal with it.
Out of the blue like a thug around the corner
Acetonemia occurs in young children. Moreover, if you believe different sources on the Internet, it appeared relatively recently and its causes are not fully understood. That is, it is clear that at some point the body is poisoned due to unprocessed acetone, but why?
The reasons are called a lot. For example, our friend's doctor told me that the blame can be a strong feeling, both positive and negative, or even a bad mood. I am inclined to believe this, because my daughter has the symptoms described above manifested at times for no reason at all, when nothing seemed to foretell.
The only good thing is that acetonemia stops visiting babies for about 6 to 7 years, just as inexplicably as it attacks in 2 – 3 years. The syndrome has become quite common, judging by the discussions of moms on the forums. Among my friends there are still 5 children who have had it.
Tests for acetone, sorbents and water
We were warned that if the symptoms made themselves felt once, they could be repeated until the child outgrown. So it was. Most often, the smell of acetone from the baby I felt when she had a high temperature – from 38 and above. Well, that is not always accompanied by nausea and vomiting. Probably, we just learned how to take action on time.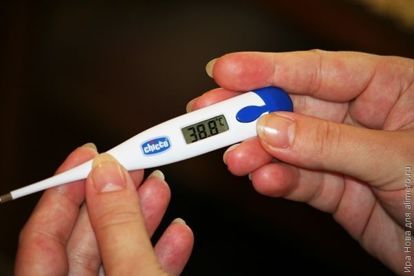 And the treatment is generally the same as for any poisoning: as much water as possible (especially if vomiting has already begun) and any sorbents. If the child loses too much fluid, it is advised to give a rehydron – it helps to restore the salt balance. I usually use smecta as a sorbent: it is pleasant to the taste, and my daughter can drink it as much as necessary. They also recommend enteros-gel, but it is incredibly nasty, even for an adult, although, of course, it is more effective than smect.
Acetone tests are thin strips of reagent that allow you to do urine analysis of acetone at home. The label usually indicates a color gradation, which indicates the amount of the harmful substance. With it, you can find out how bad everything is and track the dynamics during treatment.
By the way, we have never sought acetonemia for medical help. As a rule, the problem could be fixed in a few hours, sometimes during the day. Then we kept the diet for a while: boiled rice, mashed potatoes, the next day we drank kefir or yogurt to restore the intestinal microflora.
Pepsi – folk remedy
Once I complained to a friend that the child had an attack of acetonemia again. She said that her daughter also has such a misfortune and advised to unsolder the sick Pepsi. I must say that Pepsi is on our list of banned products, but I still decided to try. Really helps! The balance of acetone is restored much faster than if only sorbents and plain water are used.
Then my mother told me that a neighbor treated her grandson with a drink of boiled water and raisins. But my Zhenya didn't drink such an infusion very well, besides, apparently, there is much more sugar in pepsi than in such water.
Have you heard of acetone?