As I already wrote – I spend the holidays. In principle, I love children, although it is much more comfortable to work with adults. At the same time, there was a time in my life when I worked mostly with children. Now I will try to tell you what it looks like on the other side of the holiday.
The first thing I want to say is that I would not invite an animator to my child. This is known as people who produce sausage, but do not eat it. Often, the fun with which the animator is charged is not real. You are in a good mood, bad, rain, snow, whatever – you have to smile.
Naturally, when you force yourself to do something, you do not want to do it at all. Therefore, animators do not really like children. I am not talking about everyone, but I can say for sure about those that I know personally.
More children animators do not like parents
In principle, I understand that very few people love customers, and that the animator is the same worker as a carpenter, painter or plasterer. Come – do your job – get paid. And if you think so, you are right.
But sometimes the situation is simply out of the ordinary. You come, you spend the holiday, the children are delighted with you, the atmosphere is stunning, and the parents are dissatisfied. The suit is not bright enough, the sound of the music is not loud enough, and in general the photographer and the videographer were late and spoiled the mood in the morning. And they begin to call and complain to the authorities. It turns out not very honest.
Is the animator so bad?
And it also happens: you have arrived, but the birthday is not in the mood. And it seems right – your job is to raise it, but nothing. Already the dances were danced, and the balloon dog was twisted, and the games were played, but there was no result. And the compassionate grandmother says – Well, what kind of animator are you, if you can't lift your baby's spirits ?.
And then you begin to think about your professional inappropriateness … But the point is not at all in you. I asked a girl who turned 5, what her desire I, as a fairy, I can fulfill. And she replied: I want my mother to come home from work … I remember these words all my life.
Many parents call the animator to calmly celebrate themselves. We'll throw him in the mouth of the crazed children and they will not disturb us. Such and the nurse and the clown. Only once the parents enjoyed playing funny children's games with us and encouraged their children with their presence.
No matter how fun a child is – he wants to share this moment with his mom and runs to her, but in the end it turns out that this animator is to blame for not being able to keep attention.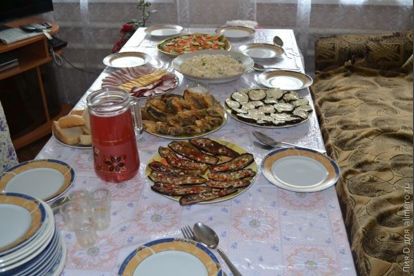 Yes, and let's be honest – everyone loves his child and thinks the best. But sometimes you have to face the truth. Sometimes parents are so conniving with the behavior of their children that it really interferes with work. Well, think about it when children intentionally stomp on their legs, pull their hair, try to tear off a wig, elements of a suit, call names. This is not normal.
1) Better – if the animator is young. Aged snow maidens and clowns are sad. And the set of games they often Soviet. Look for a middle ground.
2) Treat the animator with understanding. Sometimes something goes wrong. After all, you, too, are sometimes mistaken. I still remember how I made my first giant soap bubbles. Catastrophe. I understand that you pay money, but this does not mean that a person will fall into slavery to you.
3) Make sure you have a musical instrument. This is a technique – anything can happen to it.
Personally, I am against the animator in preschool institutions and schools. In general, I think that bringing in animators to a kindergarten is barbarism and a rare form of sadism.
Imagine that you are a customer. They invited the animator to the group for the birthday of his son. How should an animator behave? In theory, to pay the most attention to your child, because he has a holiday. And the child is happy! The best balls – him, dance around him, everything for him.
But other children have a trauma. They do not understand why all the attention is not to them. And there are such children who are demanded of this attention in the literal sense of the word. And tears, insults, frustration begin.
And if you go the other way and give equal attention to everyone, you lose the feeling of a personal holiday. These are children, they still do not understand that the world revolves not only around them. Yes, and some adults do not understand this either.
Here is such a material. About sore so to speak. What is your experience with animators? If you have questions – I will answer with pleasure!